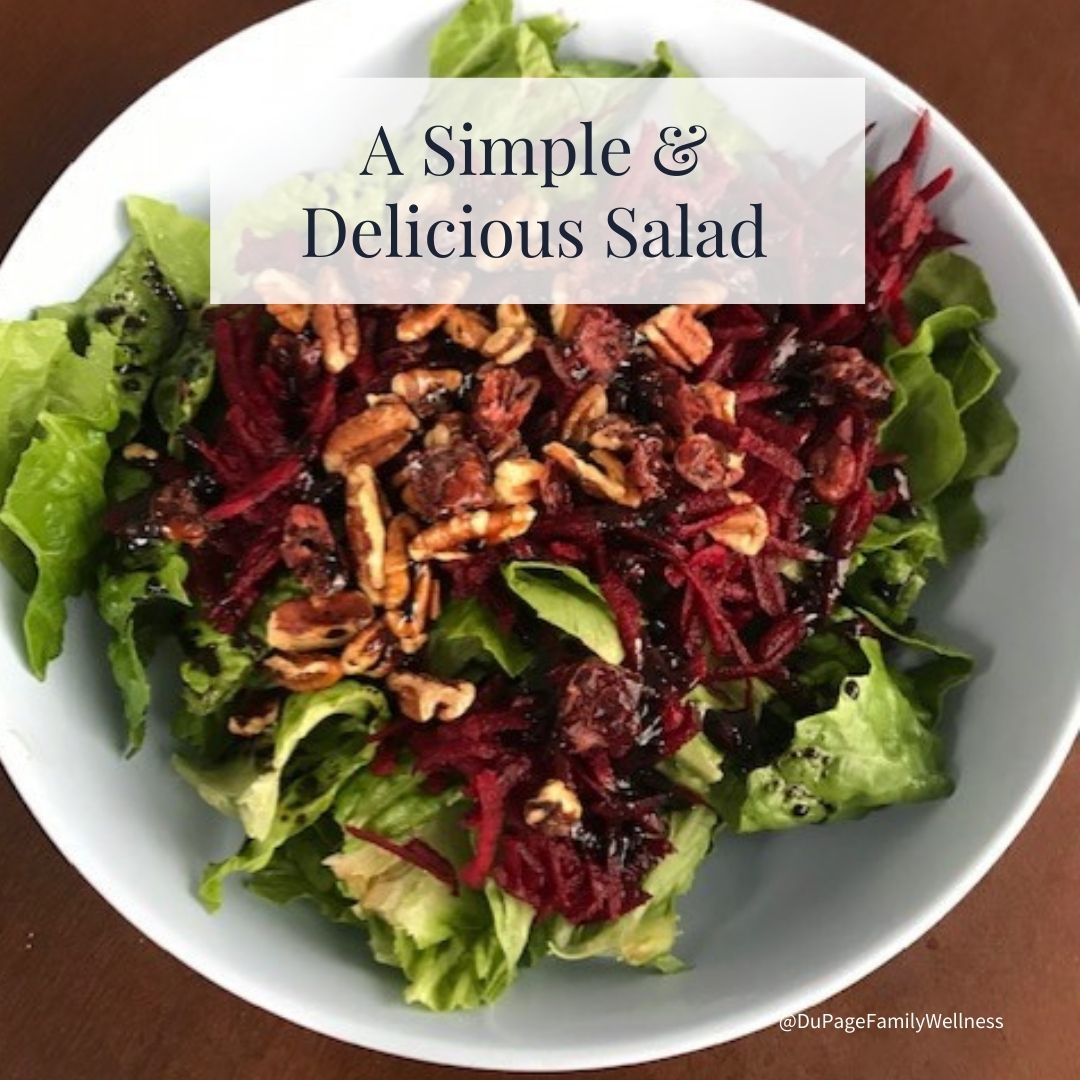 We all know that we should eat our vegetables, but sometimes we get into a rut and it becomes boring. Changing up your routine can help you achieve this nutrition goal, so having new ideas for a simple and delicious salad can be helpful.
This salad calls for fresh shredded beets. Many people think they don't like beets because they have only had cooked or canned beets, but fresh beets are completely different. And since beets are loaded with nutrient - Vitamin C, magnesium, folate, calcium, and a fair bit of iron - they might be worth trying again!
Sweet Beet Salad with Blueberry Dressing
Salad ingredients:
3 c. mixed salad
1/2 c. shredded beets
1 T. dried cranberries
2 T. chopped pecans
Dressing ingredients:
1/2 c. olive oil
4 T. blueberry balsamic (or any other sweet balsamic)
Directions: Layer the ingredients in the salad. Mix the dressing ingredients in together and pour the desired amount over the salad.
Do you have a favorite salad recipe? Have you made homemade dressing before? I'd love to hear about your experience and get some new ideas.
Dr. Jamie
---