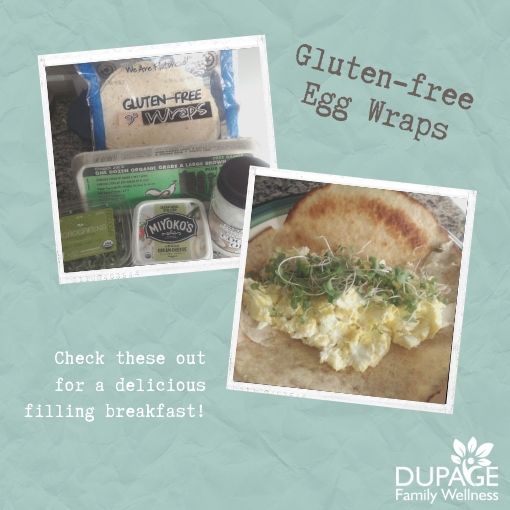 This breakfast wrap is delicious and filling! It is easy to make and uses only one pan so clean up is a sinch too. To make it even better, it is both dairy and gluten-free.
Ingredients
1/2 T Organic Coconut Oil
1 Kontos Gluten-Free Wrap
2 Large Organic Eggs
1/2 T Myoko's Scallion Vegan Cream Cheese
One Handful of Micro Greens
(Optional: avocado, peppers, or other veggies.)
Directions
1. Melt the coconut oil in a skillet.
2. Fry the wrap until it is brown on both sides
3. Remove the wrap from the pan and fold it like a burrito (It will be harder to shape later since it gets more crisp as it cools.)
4. Scramble the eggs in the skillet.
5. Spread the cream cheese on the wrap.
6. Add the eggs and microgreens to the wrap. Enjoy!
*I found the wraps at Family Foods in Warrenville, and the Miyoko's at Whole Foods.