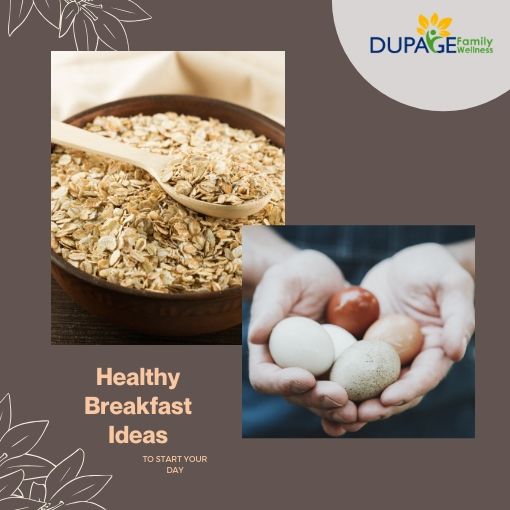 It's been said that breakfast is the most important meal of the day. Choose a healthy breakfast can get your day started on the track, setting you up for a day of healthy eating and steady energy!
To make sure that your breakfast is giving you what you need, it is a good idea to make sure it includes both enough protein and healthy fat. Below you will find some breakfast recipes that are not only delicious, but healthy as well!
The 3-Ingredient Banana Pancakes topped with Fried Apples would make a lovely start to your day. The simple ingredients make it a wholesome option that is complete with protein and healthy fat.
The oatmeal topped with fruit is both pleasing to the eye and the taste buds. Since the recipe includes protein and fat, it will boost your energy and sustain you until lunch.
3-Ingredient Banana Pancakes
Ingredients:
1 Banana
2 Eggs
Coconut oil, or butter for cooking (optional)