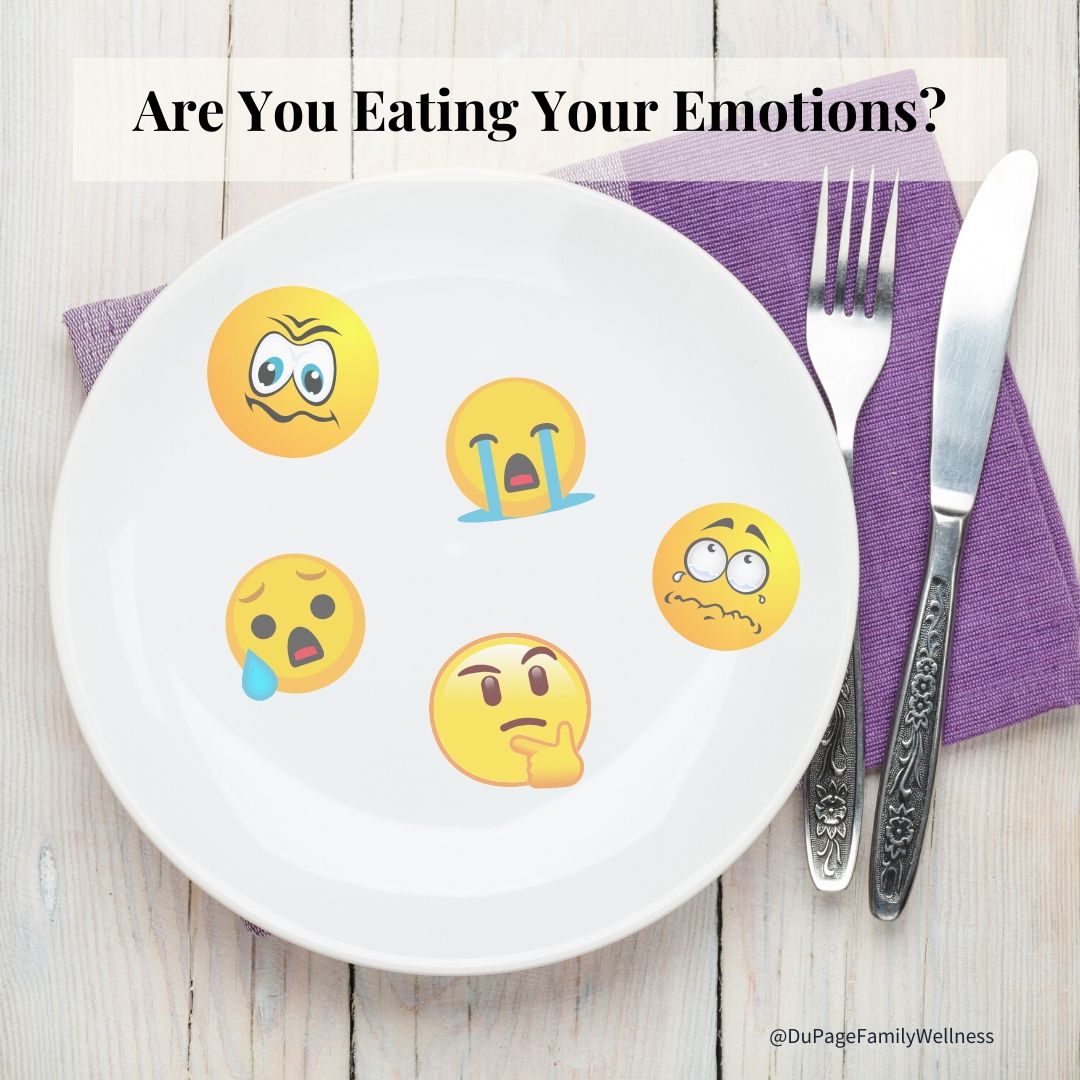 The state of our world has brought stress levels to an all time high. Illinois shelter in place orders were issued over 8 weeks ago, and our routines have been significantly impacted. As a result many people are dealing with more loneliness, boredom, and depression than they ever have before.
When we are faced with challenging times and strong emotions, it can be easy to turn to food for comfort. Eating in these moments may be an attempt to meet emotional needs rather than physical ones. Let's take a look at emotional eating and what we can do to deal with it in these extreme times!
What is Emotional Eating?
When we feel sad, anxious, lonely, or angry it can be tempting to reach for food. When we reach for food to fill an emotional need rather than a physical one, it is called emotional eating.
Emotional eating is an attempt to self-soothe and has a way of numbing our feelings temporarily. Not only are we distracted by the sweet or salty tastes, but it can affect the chemicals in our body. When we consume sugar our brain produces a surge of dopamine. Since dopamine is known as the feel good hormone in the body, it brings us temporary relief from difficult feelings.
While soothing ourselves this way may feel better in the moment, emotional eating isn't the best way to handle our emotions. It doesn't effectively deal with the underlying emotions and often leads to regret. Emotional eating may also create unintended health consequences if we indulge in it often. There are many better ways to soothe ourselves, but we must first recognize when we are attempting to eat our emotions.
Building Awareness
Since we often emotionally eat without realizing what we are doing it will be important to cultivate self-awareness. By checking in with yourself and knowing the clues, you can determine whether you are truly hungry.