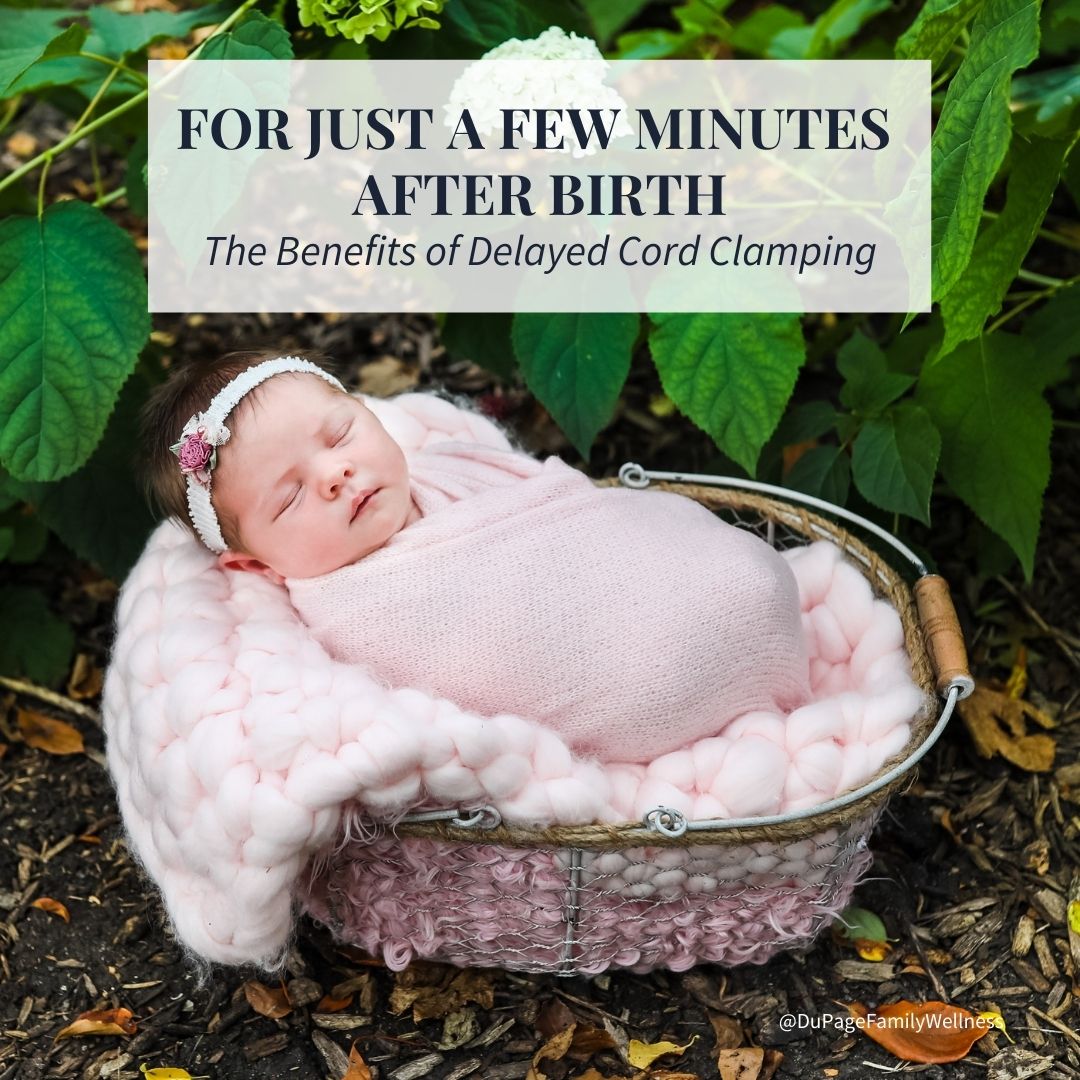 The moments after birth are amazing. You finally get to meet the precious little life that your body has brought into the world. In spite of the exhaustion from the intensity of labor and delivery, holding your baby in your arms for the first time makes it all worth it!
Ideally, these moments will provide mom and baby time together to bond. This may include skin to skin contact and the beginning of the nursing relationship. It is an exciting time for dad and other loved ones as well, as they can now become more involved with the baby's care.
As the baby adjusts to the world outside of the womb, it is important to honor this transition. One way we can honor the transition is through delayed cord clamping, which allows the baby to receive all the benefits available from the umbilical cord and placenta.
The Umbilical Cord & Placenta
Many people give little thought to the incredible jobs of the umbilical cord and placenta, but they are such crucial roles in the well being of the baby. They work together to provide functions that the baby is not yet able to do one their own.
The umbilical cord is the direct connection between mom and baby, throughout the pregnancy. A vein in the umbilical cord brings nutrient-rich oxygenated blood from the placenta to the baby, while two arteries take carbon dioxide and other waste from the baby to be purified in the placenta.
Cutting the Cord
Since the early 1960's, it has been standard for doctors to cut the cord seconds after birth.
This is done by clamping the cord in two places and cutting it in between. A small part of the cord remains attached to the baby's belly button until it dries up and falls off a couple weeks after the birth.
It was thought that early clamping would prevent postpartum hemorrhaging in the mother. This belief has since been disproved, but this practice has remained common even today despite evidence that delayed cord clamping may be really beneficial to the baby.