This class is for women with Polycystic Ovary Syndrome (PCOS) who want to get to the root of their symptoms and address them naturally!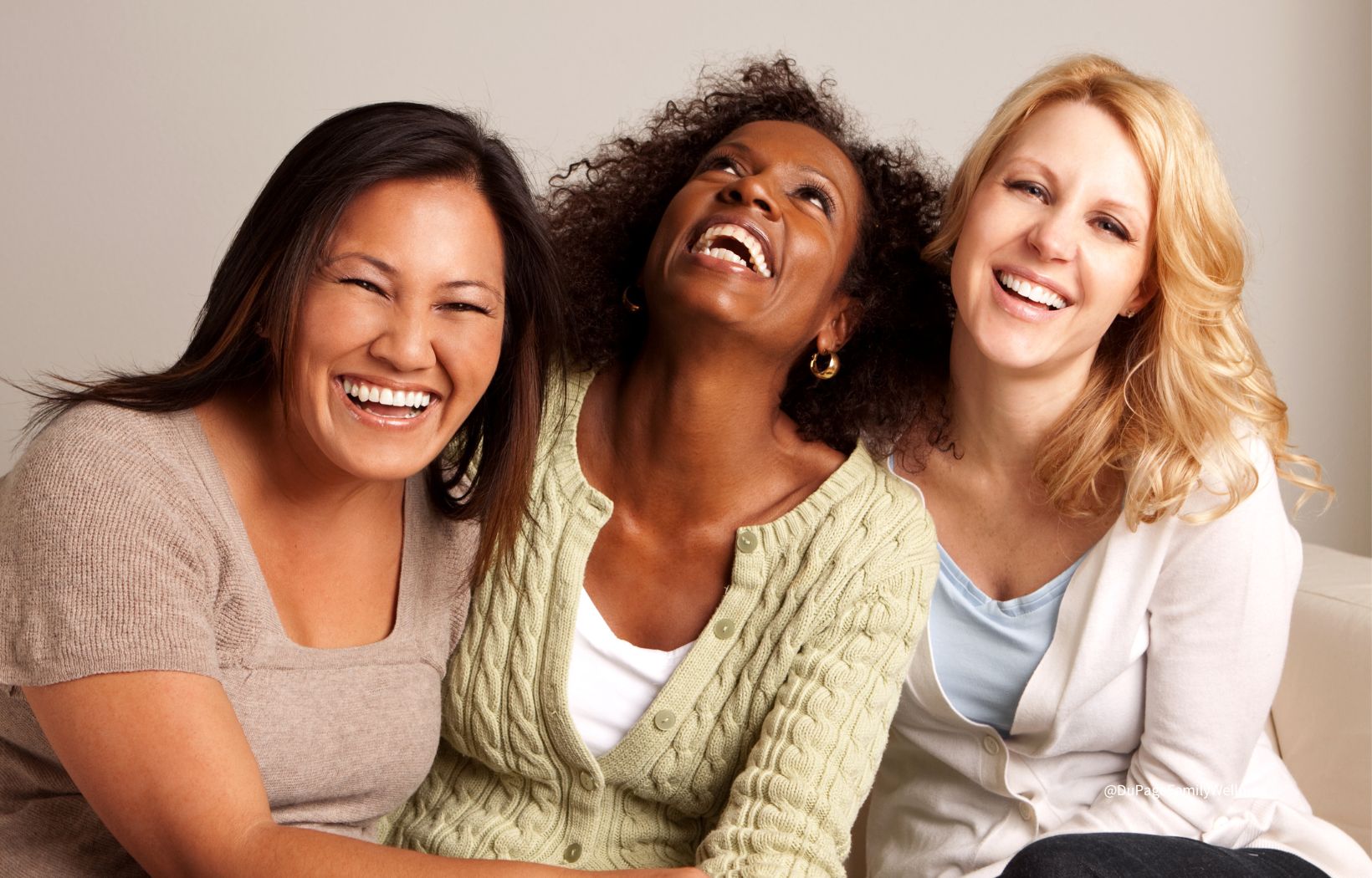 In this 6-month ONLINE program, you will learn how to GET TO THE ROOT of your symptoms and address them NATURALLY. You will learn WHAT changes to make, HOW to make them, and WHY they are important for your body! In 6-months, you will develop the lifestyle changes necessary to address your PCOS symptoms naturally!
When does the program start?
The program is a 6-month self-paced course, new material and action steps are available weekly. You will also have immediate access to a group of like-minded individuals through an exclusive Facebook group.
Once a month there will be live ZOOM calls where you can bring all your questions. But if you can't make the call, just send us your question. It will be discussed on the call which you can listen to later.
What to expect:
You will receive all of the material online including videos, a variety of worksheets, and multiple handouts.
You will get research-based information, not just someone's opinion.
After signing into the membership area, you will have access to all current (and past) lessons, as well as each recorded zoom call.
You will be given new material along with an action step to focus on each week. This will keep you from feeling overwhelmed and ensure that you focus on each change before moving ahead.
You will have access to a private Facebook group where you can share ideas, ask questions, and connect with like-minded individuals.
You will be given a root cause questionnaire at the beginning of BALANCED to ensure that you understand what is driving YOUR symptoms.
You will have guidance in establishing both short and long-term goals to help you stay focused.
What You Will Learn:
The four main causes of PCOS.
What is driving YOUR symptoms?
How to use natural, lifestyle changes to resolve your symptoms.
Why just eating less and exercising more doesn't work for women with PCOS.
What type of exercise will get you the best results?
How insulin resistance impacts PCOS, and what to do about it.
Why controlling your blood sugar is so important.
How dietary choices, sleep, and stress impact hormone levels.
What supplements may be useful in supporting your body?
Sign Up if Any of These Statements Apply to You:
You are ready to make some changes to feel great and get your PCOS symptoms under control!
You want to address blood sugar issues or move toward your ideal weight!
You are thinking about becoming pregnant and want to get your hormones in balance!
You have any of the following health concerns:

male pattern hair growth or loss
skin tags
fertility issues
insulin resistance or blood sugar issues
irregular cycles, painful cycles, or PMS
skin conditions such as acne or dry skin
depression or anxiety
weight issues
You should NOT sign up if:
You are looking for a quick fix to your PCOS symptoms. PCOS symptoms may take some time to change.
You don't have an open mind or believe you already have all the answers. Participants must keep an open mind and be willing to try research-based methods even if they are different than you expect!
You don't want to make changes. I will teach you what to do, but I can't do it for you!
Special Considerations:
We welcome clients who wish to conceive, are currently pregnant, or have recently been pregnant. Changes made through BALANCED will have a huge impact on your cycle and fertility.
VEGANS and VEGETARIANS are welcome in this program. In some cases, supplementation may be necessary. (Please contact me, Dr. Jamie, directly for more information on this.)
Why 6-Months?
Many programs give you too much information all at once. You become overwhelmed and only end up making a couple of small changes or try to do everything so nothing really sticks long-term.
We have intentionally spread this program out over six months because that is what you will need to make changes that will last. You will never be asked to make changes too quickly. You will be given time to establish habits that will last a lifetime.
At the end of 6-months, you will have established many new habits that will serve you well for the rest of your life. You will have knowledge of ways you can continue to improve your symptoms. And you will continue to have access to the exclusive Facebook group.
Staying connected to this COMMUNITY of people, who understand that PCOS symptoms can be stubborn, can encourage you in the process and motivate you to continue pressing on towards your health goals!
What Are You Waiting For?
Knowledge is the beginning of healing!
This is NOT another fad program. You will see change because all the information and action steps in BALANCED are based on research!
BALANCED is designed to get to the root of YOUR symptoms. It helps you heal at a deep level because it is not a one-size-fits-all approach. You are guided in listening to your body and making sense of what it's saying.
If you have weight to lose, following this program will help move you toward your ideal weight without being told to just eat less and exercise more, but this is not our main goal for you! Moving you toward ultimate health is our true goal!
You don't have to live with stubborn PCOS symptoms! Take this opportunity to learn this research-based approach, invest in your health, and live the life you love.
Dr. Jamie
---