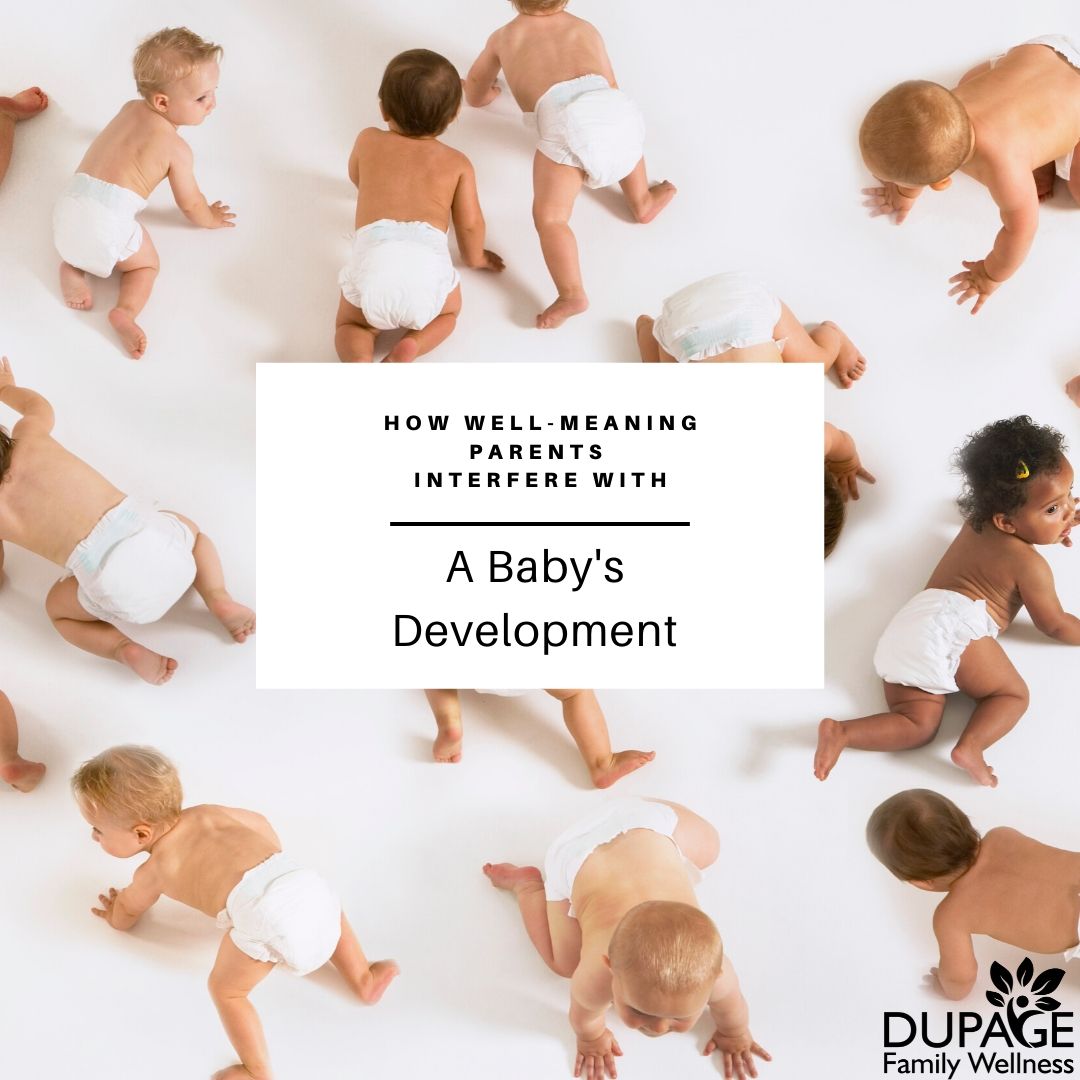 Most new parents take great joy in their baby's accomplishments. Each new milestone is marked with joy and excitement - baby's first smile, first words, first steps. While it's great to celebrate these achievements, it is important to allow your baby to develop at their own pace without interference.
Often well-intentioned parents try to encourage their babies to reach these milestones before they are ready or put their babies in positions prematurely. This can interfere with the child's natural development and is actually counterproductive to their learning. While some parents are competitive with their child's development, most parents simply are not consciously aware of what they are doing.
Let's take a look at a baby's natural development and some of the ways we tend to undermine it!
Natural Development
Babies learn to move best by simply having the opportunity to move on their own. While they need plenty of time in mama's lap (and daddy's, grandma's, grandpa's, etc.), they also need plenty of time to explore movement in a safe environment on their own. You can still interact and be with them during these times, but they should have autonomy over their body.
According to Lindsay Mumma DC, "Children need to get a sense of how their bodies function in a gravity environment. This helps them coordinate and activate muscles in the proper sequence to initiate complex movements." We can not do this for the baby, it simply takes time!
Babies will not learn how to do movements properly if we interfere in this process. Babies simply must learn these movements on their own to develop properly and learn to move in the most efficient manner.