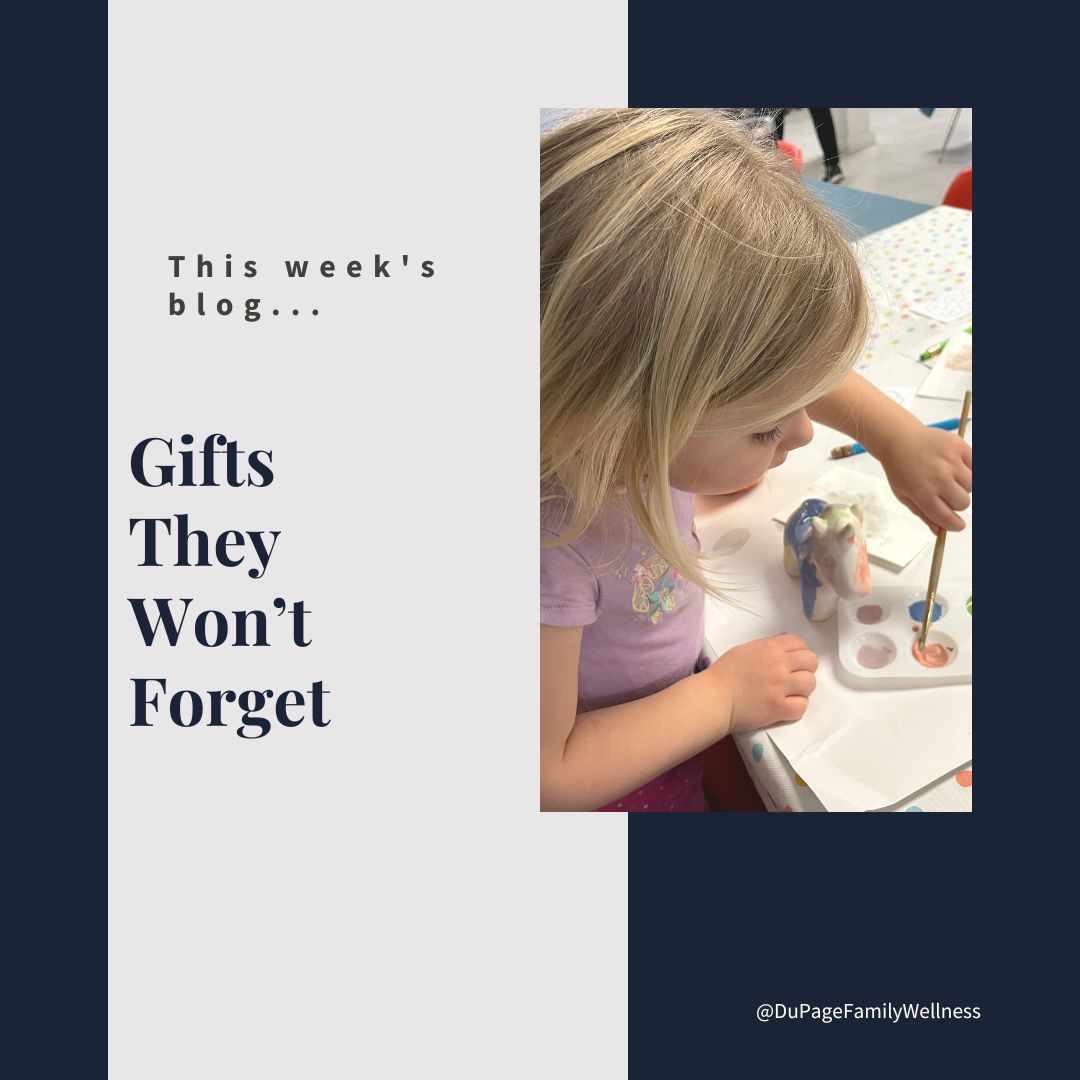 It's been quite the week for store associates and holiday shoppers across the country. Black Friday and Cyber Monday are the busiest shopping days of the year, but what if the best gifts don't come in a box?
In our family, some of the most cherished gifts are things you can't wrap under the tree. Most of us don't need more material goods, so giving experiences can be a great way to express your love and make memories that last!
One of my favorite gifts from my parents was a family membership to the Naperville Children's Museum. We used the gift throughout the year and thought of them every time we went.
Let's look at some ideas for experiences your loved ones may enjoy!
Children
Most children have over seventy toys but only play with about ten of them. That's why experiences are so great. They will have the memory far longer than they will enjoy a toy. Think about getting them a/an…
membership to the Zoo (Brookfield Zoo and Cosley Zoo are both great)
gift card to the movie theater (with money for popcorn of course)
membership to the DuPage Children's Museum
kid's manicure/pedicure
ride on the Metra (into the city or to Toot Toot's restaurant in Glen Ellyn)
horse riding lesson
outing to a sporting event
pass to Fox Bowl
ticket to a children's show
series of swim lessons
Teenagers
Teens have outgrown most toys, but money feels so impersonal. A great solution is to give them an experience they would love! Perhaps they would like a/an…
gift card to the movie theater (with money for snacks)
manicure/pedicure
ticket to a show at a local theater
outing to a sporting event
craft class (pottery, macramé, etc.)
horseback riding lesson
music class
escape room experience
Adults
Many of us have more things than we know what to do with. Organizing all of them can be overwhelming. That's why experiences are so valuable. Some ideas for adults include a/an…
ticket to a sporting event
manicure/pedicure
foot, back, or full-body massage
ticket to a show at a local theater
store membership (Costo, Sam's Club, etc.)
escape room experience
ax throwing experience
coupon for watching their kids
coupon for making them dinner
weekend away
cooking class
sip and paint night
craft class (pottery, macramé, etc.)
trip away through extra airline miles
membership to the Morton Arboretum
Giving experiential gifts is meaningful and keeps things simple. I'd love to hear if you use any of these ideas or come up with others on your own!
Dr. Jamie
*As an Amazon Associate, I earn a small commission from qualifying purchases made through the links.
---