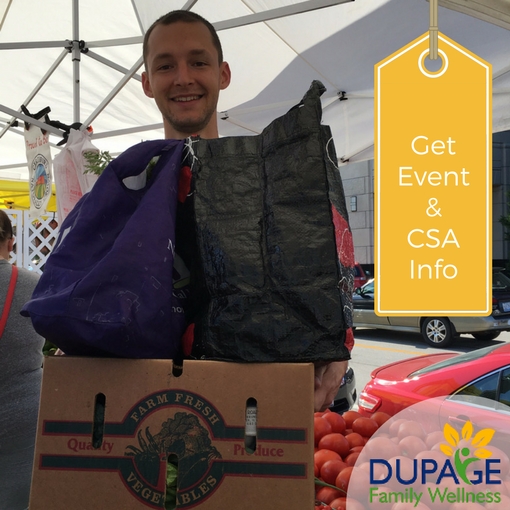 There are a few events coming up that I want to tell you about! They support local businesses (shop local), and eating real food.
DuPage County CSA Expo
Saturday April 8 is the DuPage County CSA Expo
What is a CSA? It stands for Community Supported Agriculture. The gist is that you pay a set fee up front for crops for the entire summer! It is great for the farmer because they can focus on tending to and harvesting from their fields, rather than finding individuals to sell their crops to each week. It is great for the consumer because you get a variety of locally grown vegetables, eggs, and more depending on the Farm you choose. Different farms run their CSA's in different ways (e.g. different crops, sizes of boxes, and frequency of pickup, cost). Since this event features 20 different local farms, it gives you the opportunity to meet the farmers themselves, learn about them, their farms, and how their CSA works. You can sign up if you are interested!