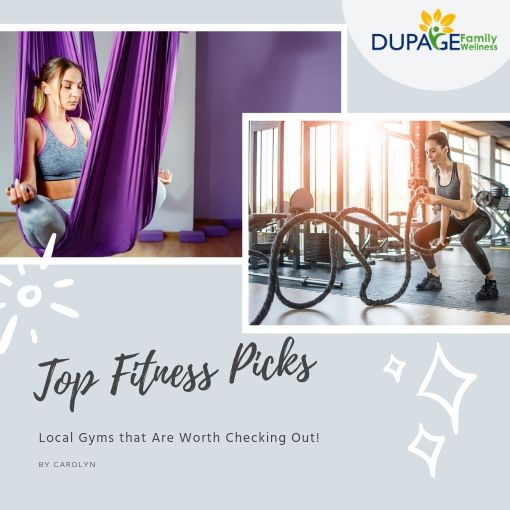 While I was an active child, I have never been a super athletic person. Working out and staying fit does not come easy to me. Because of this, it is especially important for me to find the right type of workout at the right kind of gym.
In the past I have tried places that did not give enough guidance, made me feel intimidated, or even shamed me for not keeping up. This was discouraging and at times dangerous. (Like the time I was told to just try a 60 lb deadlift, when they knew I had never lifted before!)
But I have also had a handful of incredible experiences. Though these experiences were very different in style, they had a few things in common. Both gyms provided adequate guidance, encouraged me to work at my own pace, and celebrate my achievements. The instructors created a nurturing, positive environment where it was safe to take risks and grow.
Two of the best gyms that I have found are H4 Fitness in Wheaton/Geneva and Mindful Movements in Glen Ellyn!
H4 Training
Nexus by definition is a means of connection between members of a group or things in a series; link; bond. To us the name Nexus truly defines what our small group training is all about and that is a bond and connection. -Hank, owner and trainer