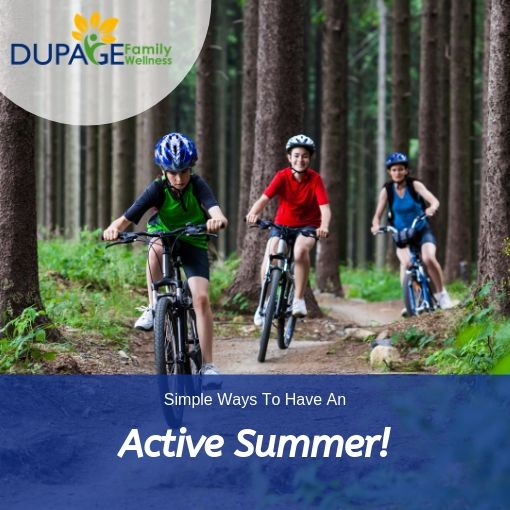 With the beautiful days of summer ahead of us it's time to get outside! Enjoying the weather can naturally lead us to be more physically active, which is good for both our minds and our bodies. Let's intentionally embrace these opportunities and find pleasure in our movement this summer!
There are ways to incorporate physical activity into your daily life and make it fun, so that it doesn't feel like work. With so many amazing places to explore physical activity doesn't need to be repetitive, boring, or expensive.
Let's look at some ways to make this a great, active summer!
Incorporate Physical Activity Into Your Everyday Life
If you live a busy life and struggle to find time to be active, try to incorporate it into your daily life.
Choose a parking spot far away from the building when out and about.
Walk, or bike, places if possible when running errands, getting together with friends, etc.
Carry your child or give them a piggy back ride to the car, the lunch table, or bedtime.
Race up and down the stairs in between other less active pursuits.