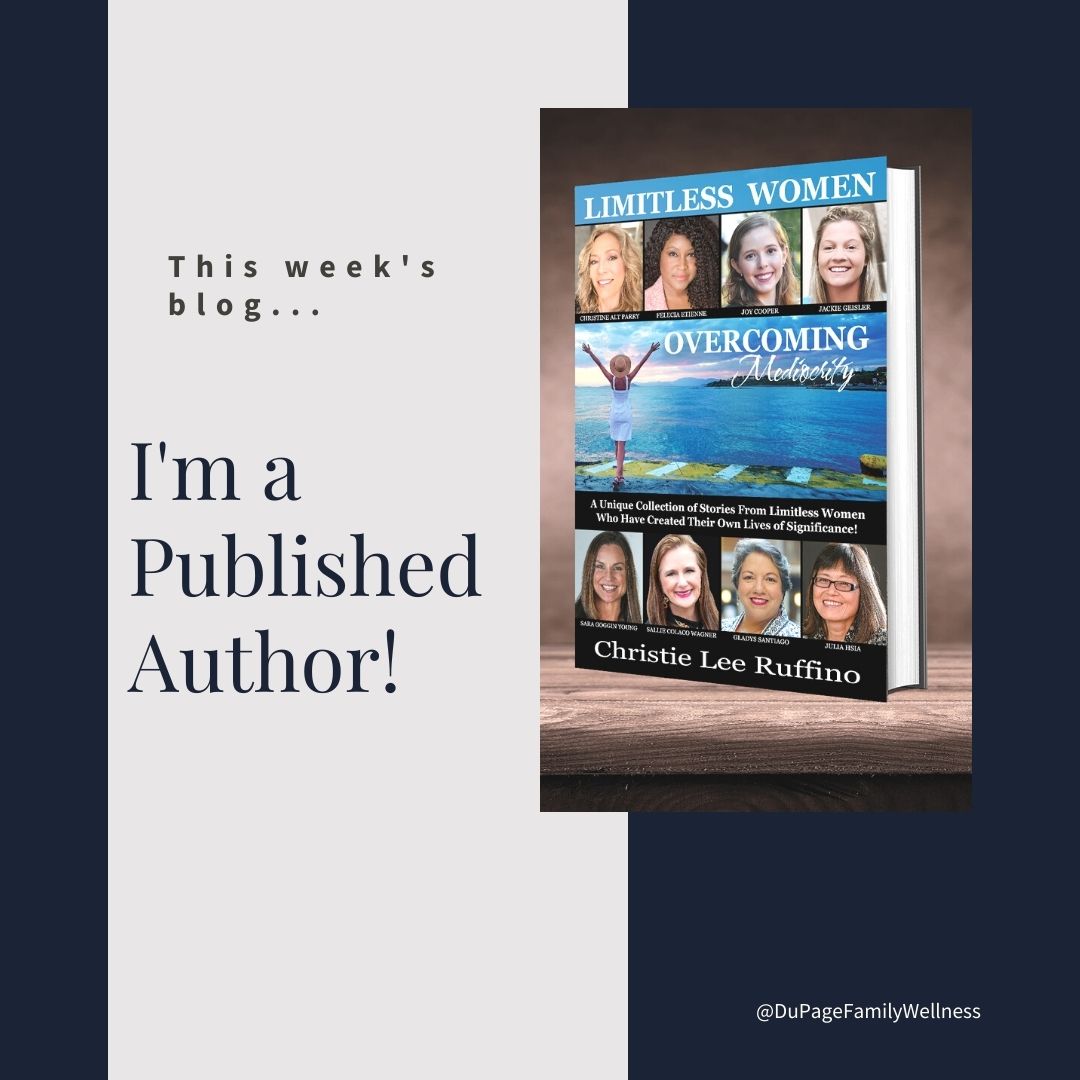 I'm a published author! That's right. Last year I was invited to write a chapter in a book called Overcoming Mediocrity. It's a book filled with stories of incredible women. I am honored to be a part of this publication and excited to share it with you.
Overcoming Mediocrity is a unique collection of stories from influential women who have overcome great odds to create their own lives of significance. These stories are aimed to inspire and encourage women to realize their true potential.
I share the story of my family's struggle with insulin issues and how it surprisingly led me to find my passion in life. Here is a little excerpt from my story…
"Growing up my grandpa was one of my favorite people. He was quite the jokester and was always trying to pull a fast one on me. My family went to his house on weekends, and he always made me feel like the most special girl in the world (other than my sister who I'd like to think was a close second).
One evening, as we were preparing dinner my grandfather started acting funny. He was pale and seemed shaky. His words were slurred and didn't seem to make sense. I didn't know why my grandpa, who was always so strong, was acting so strange. It was scary!
My grandma ran over to the refrigerator, grabbed the orange juice, and poured him a cup. A few minutes later, grandpa was back to his normal self. "What happened?" I asked. I knew my grandpa was a type one diabetic, but I had never known what that meant."
This experience started a chain of experiences through which the universe led me to discover my passion.
We all want to live a fulfilling life, and the first step is finding out what drives you. Once you know what makes you come alive, you can truly start pursuing your dreams. Let our stories inspire you to find your passion and live your best life!
Dr. Jamie
P.S. Keep an eye out for an email you will be getting this Friday. For a limited time, you will have the opportunity to get a copy of the book FREE!
---