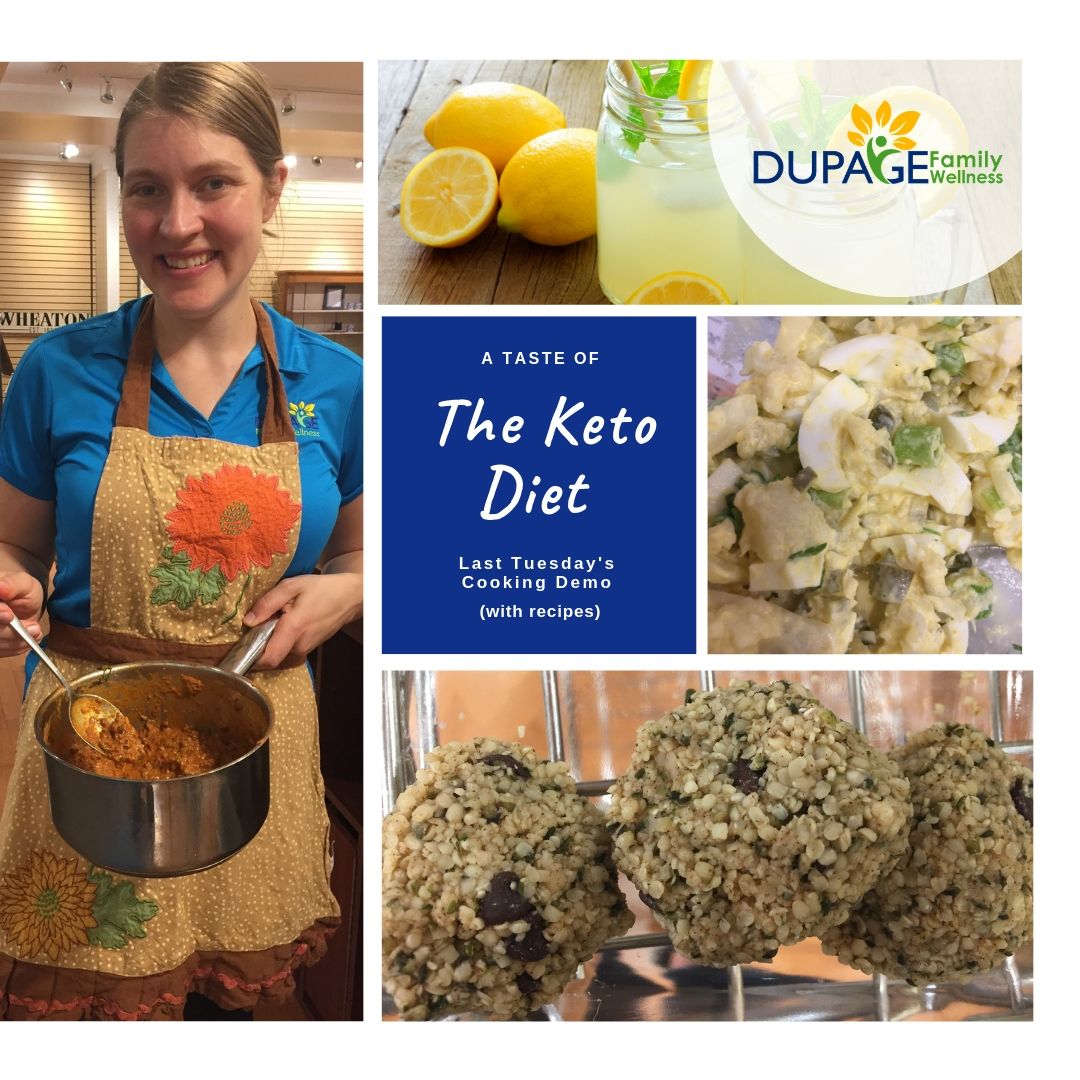 We had so much fun cooking, eating, and talking about the Keto diet on Tuesday night at Prairie Path Books! The discussion was wonderful, and everyone loved the recipes from Leanne Vogels book, The Keto Diet.
What's Special About This Book
Why did I choose this book out of all the Keto books on the market? There are a number of reasons that this book stands out to me.
The recipes are based on a variation of the Keto diet that relies on healthy, non-processed, whole foods (think Paleo).
She recognizes that each body is unique and provides resources to find the right "path" for your body.
She provided four weeks of meal plans and shopping lists for each path.
She uses leftovers in the meal plans, so you are not constantly cooking.
Her balanced approach is refreshing. She focuses on lifestyle change, not dieting!
What Was On The Menu
We had samples of a salad, entree, side, dessert, and a drink.