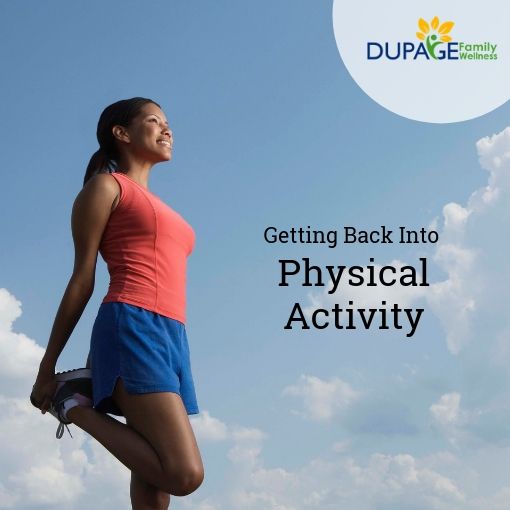 This summer has been an extremely busy time for my family. While we have routines in place to keep us on track nutritionally, physical activity has been a different story! Other than the occasional walk, I am not getting much physical activity.
I know how important it is to get enough exercise and speak with my patients about it regularly. But the struggle is real, and my lifestyle is not reflecting my values in this area.
As I reflect on ways to change this in my own life, I thought I would invite you into the process with me. Here are some ideas that we can use to make exercise a reality in our lives.
Clarifying Our Motivation
Sure we all know that being active is "important for our health," but what is your true motivation for putting in the effort? What is it that you want to accomplish by being more active? Would you like to be able to keep up with your friends when they go hiking? Are you a competitive person who wants to be able to race? Do you simply desire to avoid the chronic pain that "runs in your family"?