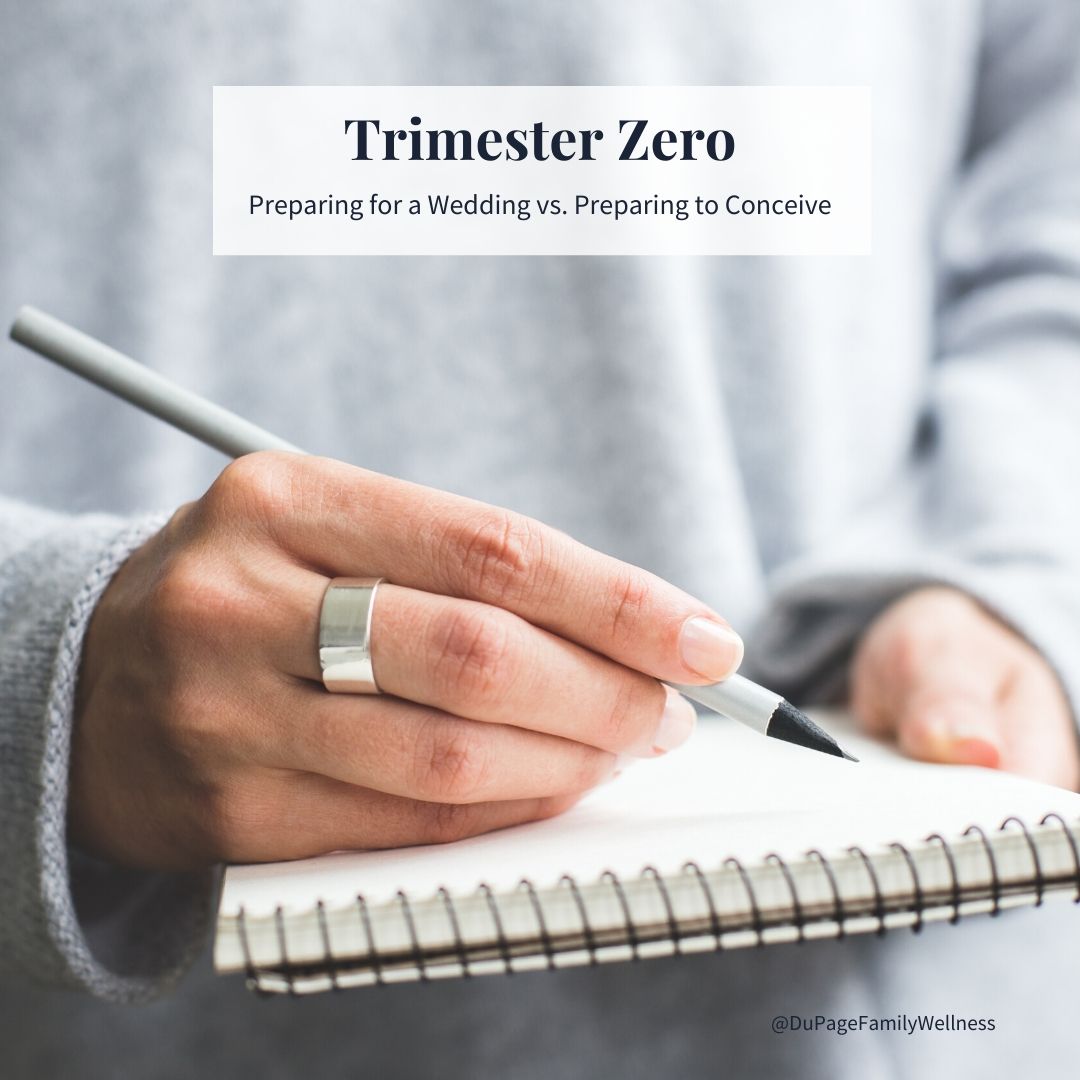 What if we spent just as long preparing to get pregnant as we do preparing to get married?
Preparing for a Wedding vs. Preparing for Pregnancy
Couples know that preparing a beautiful wedding takes work. Many people take 12-18 months working on the details for this one day. They know it takes a plan. It doesn't just fall together, unless perhaps they simply elope.
Yet when a couple decides to try to have a baby, they often jump right in without preparing themselves or their bodies. Our society doesn't understand that there are many things a couple can do to prepare themselves for a healthy pregnancy. It's like we think everyone can do the equivalent of eloping in this area.
When Pregnancy Doesn't Happen Quickly
When a couple does not achieve pregnancy quickly, they are often told that it just takes time and to keep trying.
Although this is intended to be encouraging, this isn't an empowering message. I would rather offer the couple a clear plan towards health, helping them see this as a time of preparation instead of just waiting.
Focusing on helping the couple achieve ultimate health increases their chances of a healthy pregnancy and a radiantly healthy baby.
How Long to Focus on Preconception Health
Did you know that the egg takes about 120 days to mature from a follicle to an egg? And that sperm matures in about 60 days?
Since the health of the egg and the sperm are vital to the health of the baby, it is important to focus on being as healthy as possible for at least that long before trying to conceive.