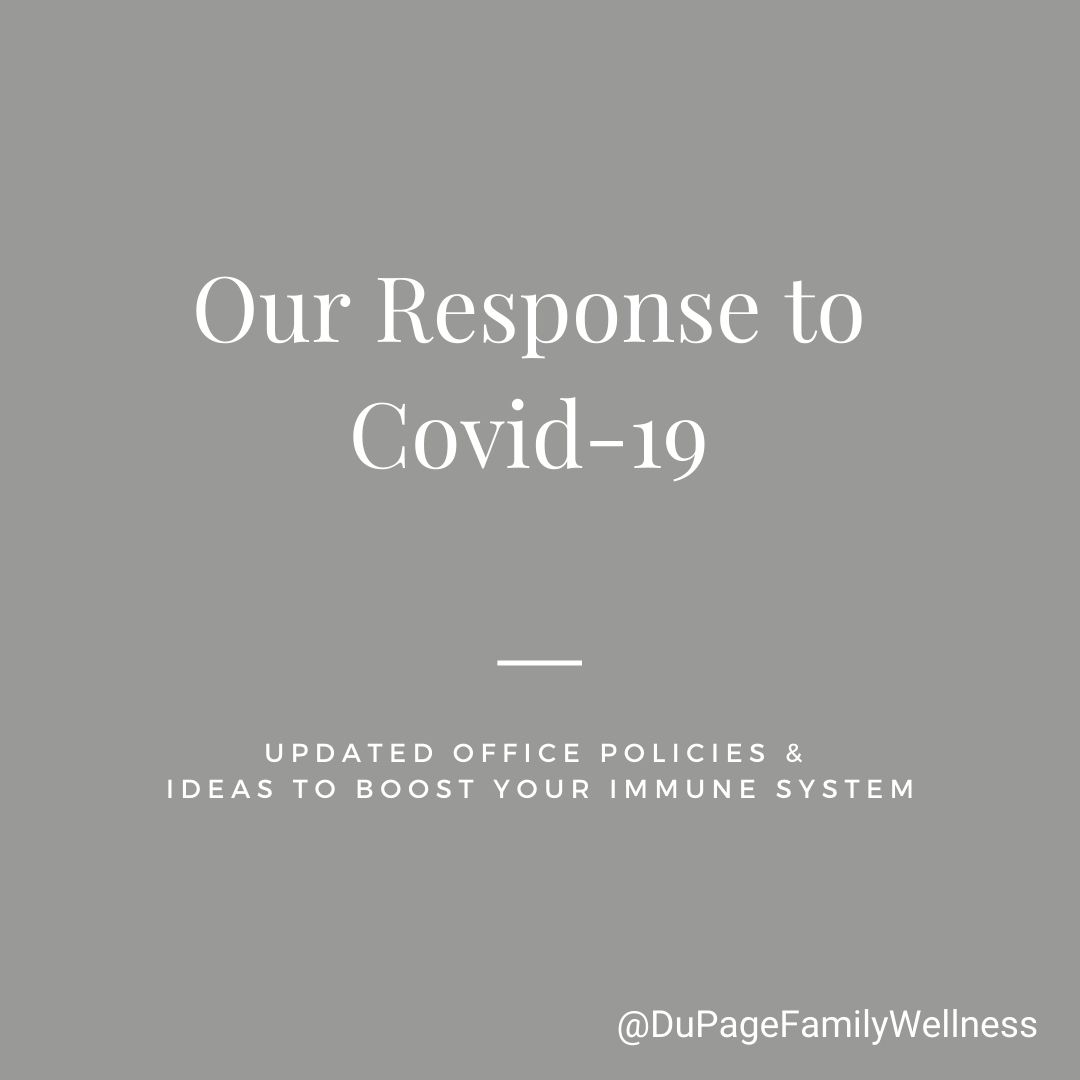 Over the course of the last few weeks, the Covid-19 situation has gotten closer to home. I wanted to give you a few updates from the office. We are continuing to see patients, but if anything changes in that regard, we will let you know.
In order to help with social distancing, protect our patients, and protect our team:
We are wearing face masks and ask all patients to wear one as well.
Please wash your hands when you arrive at the office.
If you feel sick, or have been around anyone who has been sick, please stay home. We will happily reschedule your appointment.
Parents: We have removed the shared toys in the office, so please bring items to entertain your little ones during appointments.
We will use freshly laundered pillow cases over the pregnancy pillows for prenatal adjustments.
I will be on Facebook Live tomorrow to discuss what I have been doing to reduce my stress in regards to the current outbreak.
Additionally, I have incorporated some practices into my family's daily life to support our immune systems. I hope you will also choose to include some (or all) of these practices over the next several weeks as well. It's always a good time to support your immune system! If you have been following us on Facebook or Instagram these might look familiar.
Vitamin D
Nearly all the cells in our bodies have Vitamin D receptors. When we are deficient in Vitamin D our bodies can not function properly. Appropriate levels of vitamin D are vitally important for immune system function!
Research has found a correlation between children who took vitamin D and a reduced incidence of seasonal influenza A. In a randomized, double blind, placebo-controlled study of 430 children, half were given 1,200 IUs of vitamin D3 per day while the other half received a placebo.