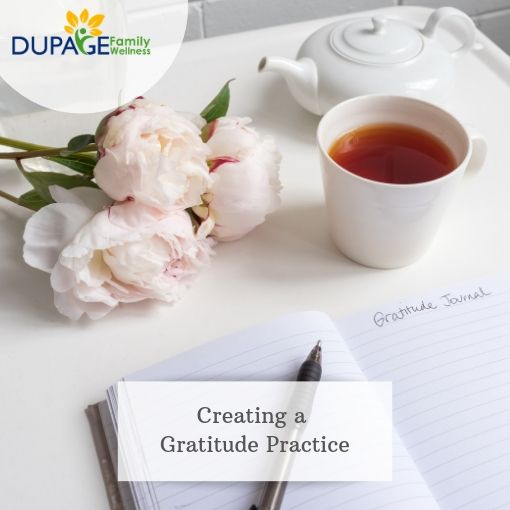 Would you be interested in a simple practice that research has found to be beneficial for your physical, psychological, and social well-being? What if I told you this practice was free, did not take much time, and could be done in the privacy of your own home?
Some of you may have already guessed that we are talking about creating a Gratitude Practice. A Gratitude Practice is different than having an "attitude of gratitude" or "looking on the bright side of things."
Let's explore the benefits of this practice and how to start one, but first let's talk about why many people cringe at the thought of gratitude!
Why Many People Don't Like Gratitude Practices
With study after study showing the impact that gratitude has on both physical and emotional wellbeing, implementing a gratitude practice could be in our best interest. While practicing gratitude has many benefits, at times it can feel like we are just being asked to "look on the bright side".
In truth, gratitude must be held in tension with the reality of life. It is crucial to lean into moments of both gratefulness and suffering.