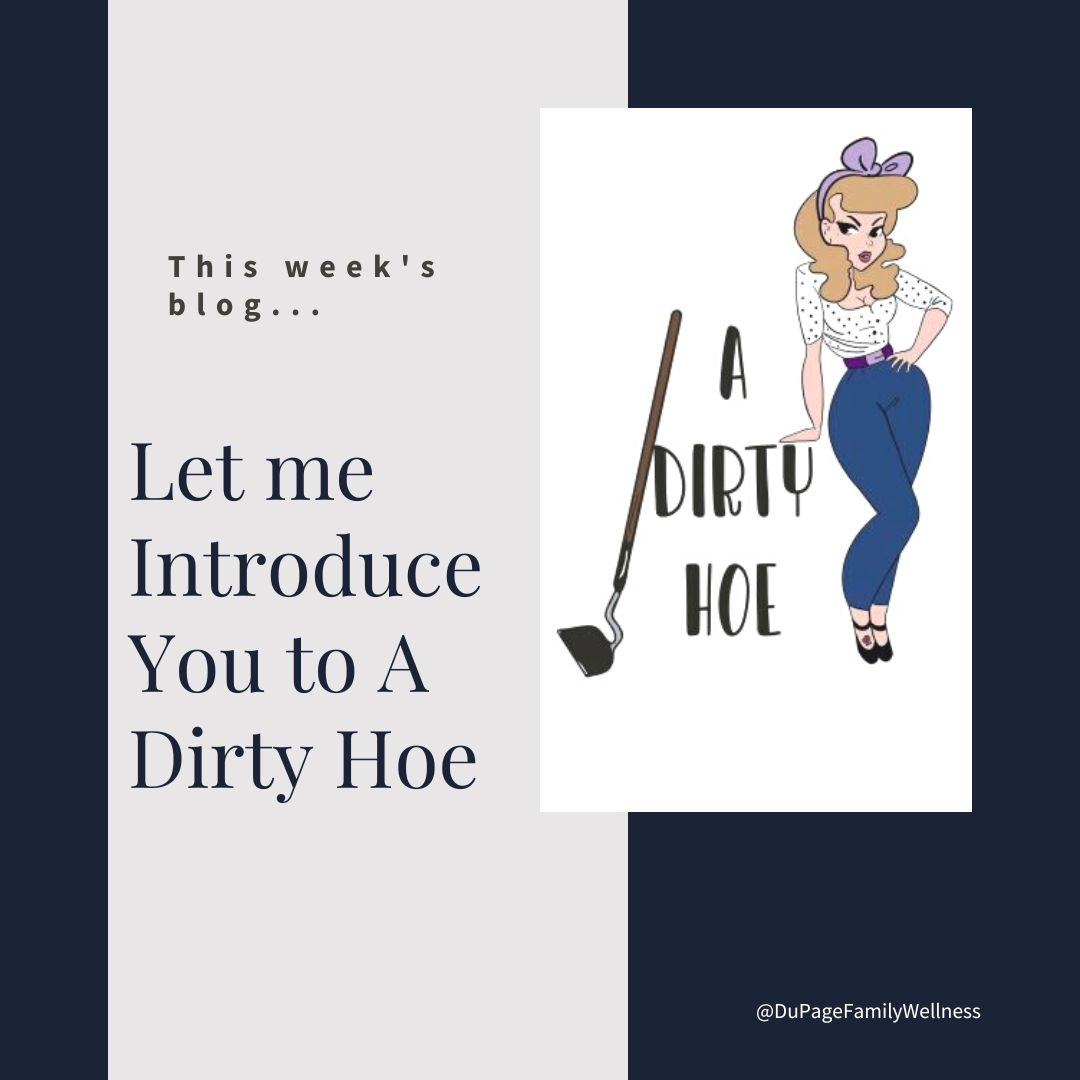 Let me introduce you to A Dirty Hoe, one of my favorite places to get toxin-free products locally!
⁠Denise and Sandy from A Dirty Hoe consider themselves mediocre homesteaders. They have chickens, bees, a butterfly garden, fruit trees, vegetables, and maple trees to tap for syrup! They make their own kombucha and yogurt, but what I love the most are their many products for the body and home. ⁠
⁠It is hard to find products that are natural and work well, let alone ones that are local. So, I was thrilled to experience the quality of these products. In fact, I liked them so much that we decided to carry them at the office.
⁠Let me tell you some more about them and share some of my favorite products!
⁠
Why Natural Products?
A Dirty Hoe recognizes that your skin absorbs everything you put on it. Just reading a lotion bottle or researching what is in your laundry detergent can be shocking. Knowing exactly what you put on your skin and recognizing all the ingredients is really important.
Keeping their ingredients clean is a commitment they have made. Their botanicals are all raised in their yard which are not sprayed with any pesticides or herbicides.
Some ingredients, such as Shea or cocoa butter and essential oils are not certified organic. But this decision was made consciously, recognizing it's not worth charging more when even organic ingredients are allowed to have chemicals in them. Instead they focus on avoiding preservatives, dyes, phthalates, and other endocrine disruptors.
My Favorite Products
Laundry Detergent - Your skin is your largest organ and even absorbs the chemicals left on your clothes. A Dirty Hoe makes an all-natural, non-toxic laundry detergent to help keep your body chemical free! This gentle effective detergent uses essential oils for an all-natural scent.
DeHodorant - The sensitive skin option is a natural deodorant without baking soda, while the regular deodorant contains a little baking soda. The baking soda makes it a bit stronger than the sensitive skin formula. Both are available in Bergamot Lime or Soft Lavender. In addition, the Morning Woodsy men's formula is available in a masculine scent with cedarwood, sandalwood and balsam fir.
Sunscreen - This sunscreen is made without chemicals or preservatives. Using zinc nano-oxide, instead of just zinc oxide, allows it to blend well so it doesn't stay white on your skin. One founder tells a story of going on vacation and realizing how effective this sunscreen was. After three days of spending 4-6hrs./day on the beach in Florida while only applying it 1-2/day she came home with just a small touch of pink on her nose.
Excited to Try
Bug Repellent - The solid stick makes this bug repellent easy to apply. You can pinpoint where you want it rather than just spraying it into the air and hoping it covers you. It's made with sunflower oil which is infused with calendula and orange peel. Then it is mixed with cocoa butter and beeswax to make the stick solid. And it actually moisturizes while repelling bugs in an all-natural way!
Angry Hoe Balm - We've all been cranky and PMSy at times. It happens to the best of us. And sometimes we just need a moment. Angry Hoe Balm can help you relax and calm the cramps! All natural ingredients infused into oils help this product ease the cramps and soreness that comes along with those unwanted moments of the month.
Allergies
Allergic to something on the ingredient lists? Reach out to them. Oftentimes they can make adjustments. Since everything is made in small batches, many times they can remove allergens and make substitutions.
Environment
A Dirty Hoe is committed to keeping waste as low as possible. They sanitize and reuse containers as often as possible and give discounts for bringing containers back to them!
Their packaging is as minimal as possible, while not compromising the product's quality. For example, the detergent is in a paper bag with a plastic liner, using significantly less plastic than detergent jugs found in the store.
If you haven't tried some of A Dirty Hoe's products, grab a few today. You will not be disappointed in the quality, and it's better for your health too!
Dr. Jamie
---