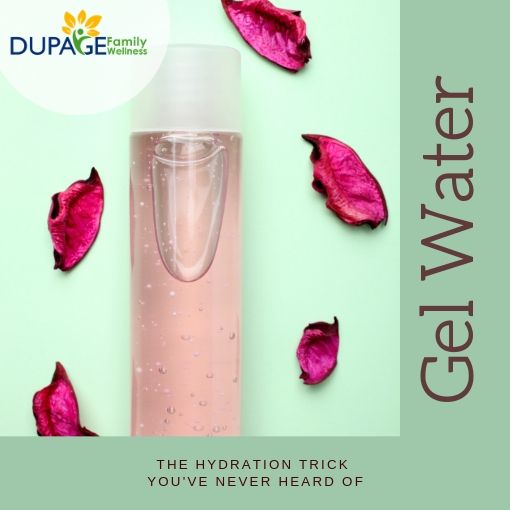 Gina Bria was an anthropologist studying how desert cultures survived with very little water when she got a call from her mother's care facility. She was dismayed to hear that her mother was suffering from chronic dehydration. Bria decided to delve into her research to see if there was anything that she could learn from the desert cultures to help her mom.
Bria learned from her research that the Tarahumara people of Mexico used chia seeds to aid in hydration. Deciding to adapt this practice for her mother, she used her coffee grinder to turn some chia seeds into powder and instructed the caregiver to add it to her mom's orange juice each morning. That did the trick and her mom did not have any more issues with chronic dehydration!
What Is Gel Water?
In their book Quench, authors Cohen and Bria describe gel water, or living water, as a "newly identified phase of water that's not quite liquid, vapor, or ice. (It is) identified by an extra hydrogen and oxygen atom, so the molecular structure is H3O2." Gel water exists in plants and can be found in fruits, vegetables, & seeds.
The Aztecs and Incas are thought to have often subsisted on only chia and cacti, actually going weeks without water. The fact that these plants products are full of gel water is probably the reason they could survive in this way!