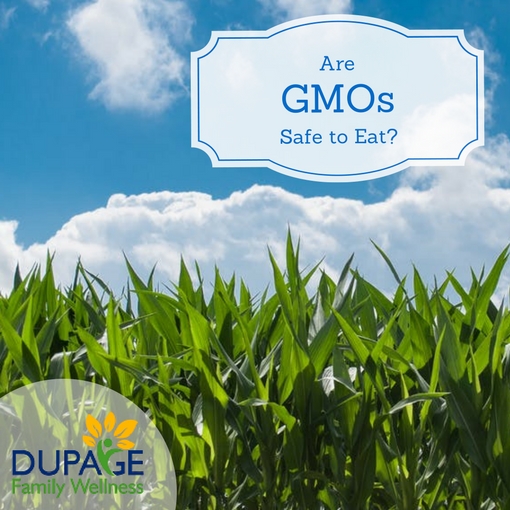 Recently, I have had several questions from patients and people in my nutrition bootcamp program about GMOs.
What is a GMO?
GMO stands for Genetically Modified Organism. This is an increasingly popular topic in the news. There is controversy over labeling of genetically modified products.
Many people believe that GMOs are the simple cross breeding of plant species that farmers have been doing for years. This is NOT the case. Current procedures for making genetic modifications are high tech and sophisticated techniques like gene-splicing, rather than the natural, low-tech methods of cross pollination.
Are GMOs safe for human consumption?
One of my main concerns with GMO foods is that there are few studies (especially anything long term) on how they impact humans. My philosophy is to keep our food simple, go back to the basics, and eat foods more like our great grandparents ate, rather than processed food invented within the last 75 years. Clearly genetically changing the makeup of vegetables (and in the pipeline they are working on creating GMO animals as well) does not fit in with this philosophy of back to the basics old and simple foods.