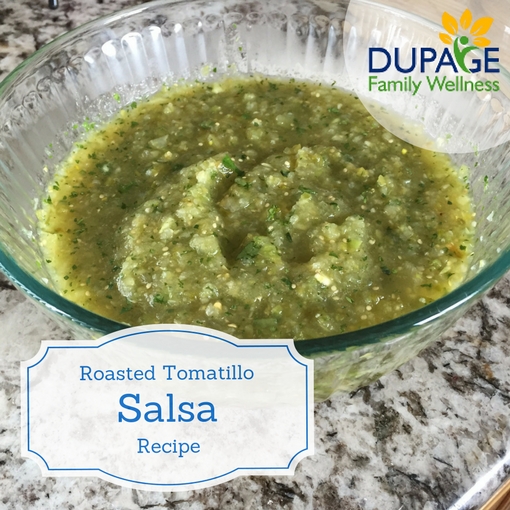 Easy Roasted Green Salsa Recipe
This is so easy and taste delicious!
Variations: Skip the oven step, making it even easier, but I like the way it tastes with the tomatillos roasted. You could also roast the onions with the tomatillos!
Ingredients:
6-8 tomatillos, outer husk and stems removed
2 small onions, quartered
2 cloves of garlic
1 small can of mild diced green chilies (4oz.)
1 jalapeno, seeds removed
¼ cup of cilantro
Salt and pepper to taste
Method:
Preheat oven to 375. Place the tomatillos onto a baking sheet, and roast for 20 minutes. Add all ingredients to your food processor and pulse until coarsely chopped. Place in refrigerator and chill to let the flavors mingle, ENJOY!
- Dr. Jared Thomure