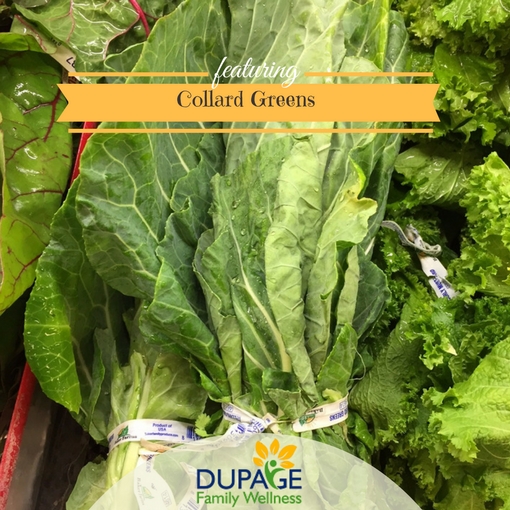 This week we are sharing one of our favorite recipes. Jared has been making us a big pot of collard greens every week for the last few months. Leafy greens such as collards, kale, turnip greens, spinach, romaine lettuce, and swiss chard are nutrient power houses! According to the website Worlds Healthiest Foods , Collard Greens help with high LDL cholesterol, cancer prevention, and acute bowel disorder. They are also anti-inflammatory and are great for bone health and brain health!
How many greens should you eat in a day? I love Dr. Terry Wahls' take on this matter. She is a medical doctor that healed her own multiple sclerosis by changing her diet. She recommends 9 cups of vegetables per day, 3 of which are leafy greens. She believes this is necessary to heal MS, heal other autoimmune diseases, and provide all the nutrition that your body needs. You can eat them raw or cooked, but I recommend cooked, especially if you have digestive issues.
Here is the recipe!
Ingredients:
1 TBSP Coconut Oil
2 white onions
1 TBSP minced garlic
2 bunches of collard greens
2 TBSP apple cider vinegar
Crushed red pepper (optional to taste, if you'd like it with some spice)
Chicken Stock- enough to cover the greens in the pot
Salt and Pepper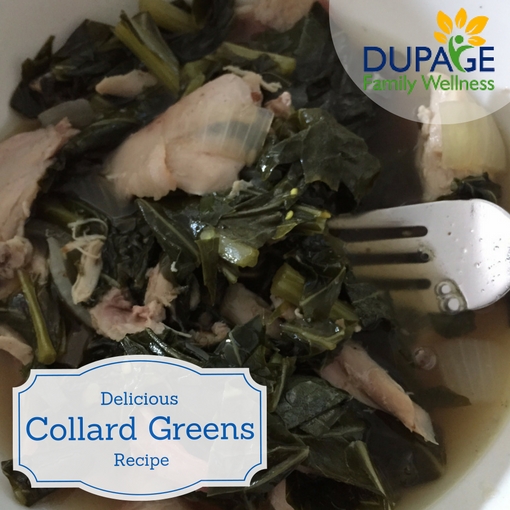 Directions
Roughly chop the onions, they don't have to be tiny, I like them in about 1 inch by 1 inch squares.
Heat a arge pot over medium-high heat. Add the Coconut Oil and onions, and sauté the onions for several minutes until they start to become translucent. Add in the minced garlic.
Chop the 2 bunches if collard greens into inch thick strips. You may also want to chop length wise as well depending on the width of the leaves.
Add the greens to the pot and stir for about two minutes until the leaves just begin to wilt.
Add the cider vinegar, crushed red pepper (optional), and salt and pepper to taste.
Stir before covering the greens with chicken stock. Bring to a boil, then cover with lid and reduce temperature to a simmer. I let this cook for about 45 minutes to soften the greens.
Variations
BACON!!! You can also start this recipe with a ½ pound of chopped bacon. Chop strips of bacon into approximately ½ inch to 1 inch pieces (your preference). In this case, you would first brown the chopped bacon and remove from the pot. I use the bacon fat in place of the Coconut Oil. Continue with recipe as above, adding the bacon back in when you add the collard greens to the pot.
You can also add shredded chicken or pork to the greens if you'd like. Both are tasty protein additions to this dish.
Dr. Jared Thomure
---