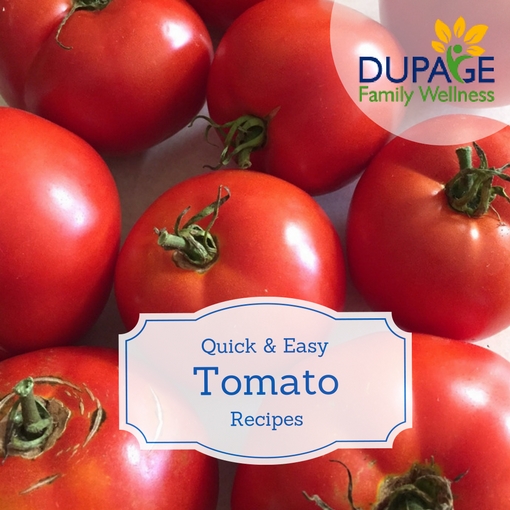 It's that time of the year when many backyard gardeners harvest more produce than they know what to do with! This week I'm going to focus on tomatoes. If you have home grown tomatoes, or want to buy some delicious in-season tomatoes from the farmer's market, then check out these 4 quick and easy recipes.
Tomato Stew
I'll call this Tomato Stew for lack of a better name. It could also be called tomato soup. Since it is not smooth and creamy like traditional tomato soup, I'll call it stew.
Ingredients
Pound of Italian Sausage (could also use ground beef)
Onions, Peppers, zucchini, or whatever other vegetables you have harvested
Garlic
Oregano, Basil, Rosemary, Salt and Pepper or whatever seasoning you want to use
Tomatoes
Preparation
15 minutes + crockpot cook time 4 hours
Brown the sausage with chopped onions and peppers (as available). I used 1 onion and 1 green pepper.
Put everything in the crock pot and let it simmer on high for 4 hours or longer on low. I took basil and rosemary from the garden and just cut it up into the crock pot, sprinkled in a bunch of Italian Seasoning, salt and pepper, and added garlic. Use whatever you have, and don't be shy - lots of seasoning makes it tasty. I quickly quartered the big tomatoes, cut cherry tomatoes in half and added them until the crock pot was almost full.
Notes:
I am not fussy about eating the tomato skin.
This is a good way to quickly use up tomatoes that are getting some bad spots - just cut them off.
Put tomato stew into jars into glass canning jars or ziplock bags and freeze for winter tomato goodness. Don't forget to leave head room for expansion if using jars.
It smells great as it cooks.
Ways to serve:
Over spiralized zucchini or spaghetti squash
Just eat it - like soup
Heat it in a pan, and cook an egg on top of it for breakfast. (This might sound strange, but it was a quick and tasty breakfast).
Tomato Sauce
Did you know it's easy to make your own tomato sauce? A few days ago, I made a cauliflower pizza and my mom had just happened to drop of a bag of fresh tomatoes from her garden. I decided to try making my own sauce, and it was delicious if I do say so myself! If you are a chef, you will likely look at this recipe and tell me I did it all wrong…. BUT- in my defense, It was easy and tasted good!
Ingredients
Diced tomatoes (I was making only enough for pizza sauce so I used 4-5 tomatoes, but you could easily use many more)
Olive oil – 2 TBSP
Garlic- 2 cloves minced
Oregano- 1 tsp
Basil- 1 tsp (I used dried, but chopping some fresh basil would also be delicious)
Salt and pepper to taste
Preparation
Add olive oil to a sauce pan followed by the diced tomatoes
Let tomatoes simmer stirring occasionally. They will cook down and slowly take on more of a sauce consistency.
Once it started to look like a sauce, I added the other ingredients.
Let it simmer for anywhere from 30-90 minutes. The flavor and texture will change as it continues to cook. Taste often and decide when you like it. I simmered the sauce for about 45 minutes because it was tasty, and it was time to top my pizza.
Notes: This was a chunky sauce with some tomato skins still present. You could use an emersion blender to get a smoother consistency if you prefer that.
Tomato Soup
Try this Tomato Soup recipe that we posted a few months ago.
Tomato Cucumber Salad
This salad is quick to make, delicious and keeps well. Use it as a side dish for many meals or take it to a party.
Ingredients
Cucumber
Tomatoes - 3 or 4 larger tomatoes per large cucumber
Onion
Olive Oil
Red Wine Vinegar
Salt and Pepper
Preparation
Into a large bowl (one that you have a cover for)
Thinly slice cucumber
Cut tomato into wedges
Thinly slice an onion (red onion would be good, but I had yellow handy)
Drizzle with Olive Oil and Red Wine Vinegar
Add Salt and Pepper and stir
Cover and Refrigerate
Serve as a side dish. Easy and delicious!
Enjoy these recipes, and if you have more favorite tomato recipes, I'd love to hear about them on Facebook!
- Dr. Jamie
;