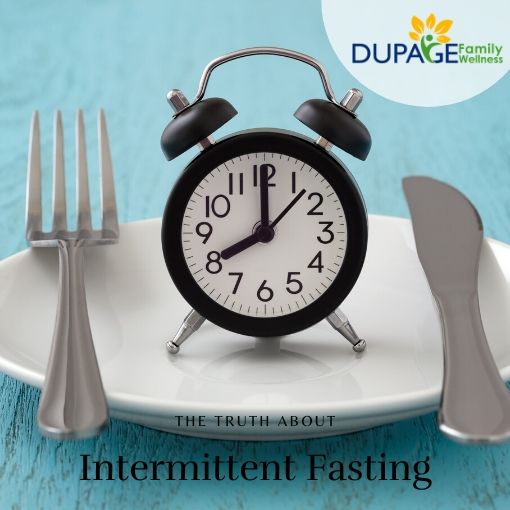 "Intermittent fasting (or time-restricted feeding) is a method of limiting the time window you eat each day to a consistent number of hours and a consistent time each day. Between 8-10 hours of (an) eating window is considered optimal in humans, which leaves 14-16 hours for your body to fast. This period allows your organs a break from digesting so they can heal." -Dr. Satchin Panda
What Is Intermittent Fasting
Intermittent Fasting (IF) is an approach where individuals intentionally limit the time window in which they eat and keep those hours consistent. Done properly research has found many benefits to allowing the body time to rest from digesting food in this way.
Benefits of IF
Blood Sugar Regulation
Weight Loss
Better Sleep
Reduce Leaky Gut
More Energy
Increased Nutrition
Improvement in Blood Pressure
A Look At The Science
In 2012, a study came out that would expand our knowledge of how our eating patterns affect the body. Until this point most professionals believed that the quality and quantity of food were the main issues surrounding nutrition. This new knowledge would show us that when we eat impacts our health as much as what we eat and how much we eat.