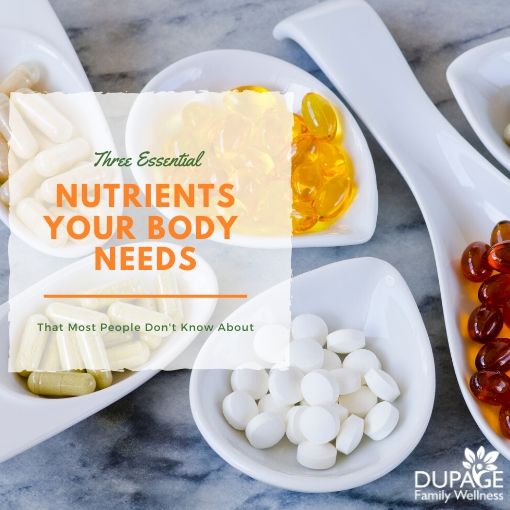 There are many nutrients that your body needs to function at an optimal level. Many of these nutrients get a lot of attention - everyone has heard about vitamin C! But we rarely talk about some other nutrients even though they are vital to your health.
Three of the lesser-known nutrients are Iodine, Choline, and Selenium. Let's take a look at these nutrients and the important role they play in your health.
Iodine
Iodine is crucial for many systems in your body. It significantly impacts the body's hormonal systems such as the thyroid and adrenal glands. Iodine is important in balancing the forms of estrogen in a woman's body. It is especially important for women while they are pregnant or breasfeeding. Nearly every tissue in the body needs this nutrient including the breast, prostate, ovaries, brain, stomach, and pancreas. It is an antioxidant, an antiviral, and can help reduce the toxic metal burden from your system.
It is thought that over 70% of the population does not get an adequate amount of iodine. More research is needed to explore how much iodine is needed for optimal health. Since the current recommended daily allowance was only designed to prevent goiters, the dose needed for optimal health is much higher (probably between 5-15mg).
Iodine is a fairly rare mineral and can be difficult to find in a good food source. Adequate amounts are not found in land-based food. In addition, there are many things that compete with iodine for absorption in the body. Things such as fluorine, bromine, and chlorine are considered antagonists that keep us from absorbing this vital nutrient. For this reason, it may be important to consider a good quality supplement.