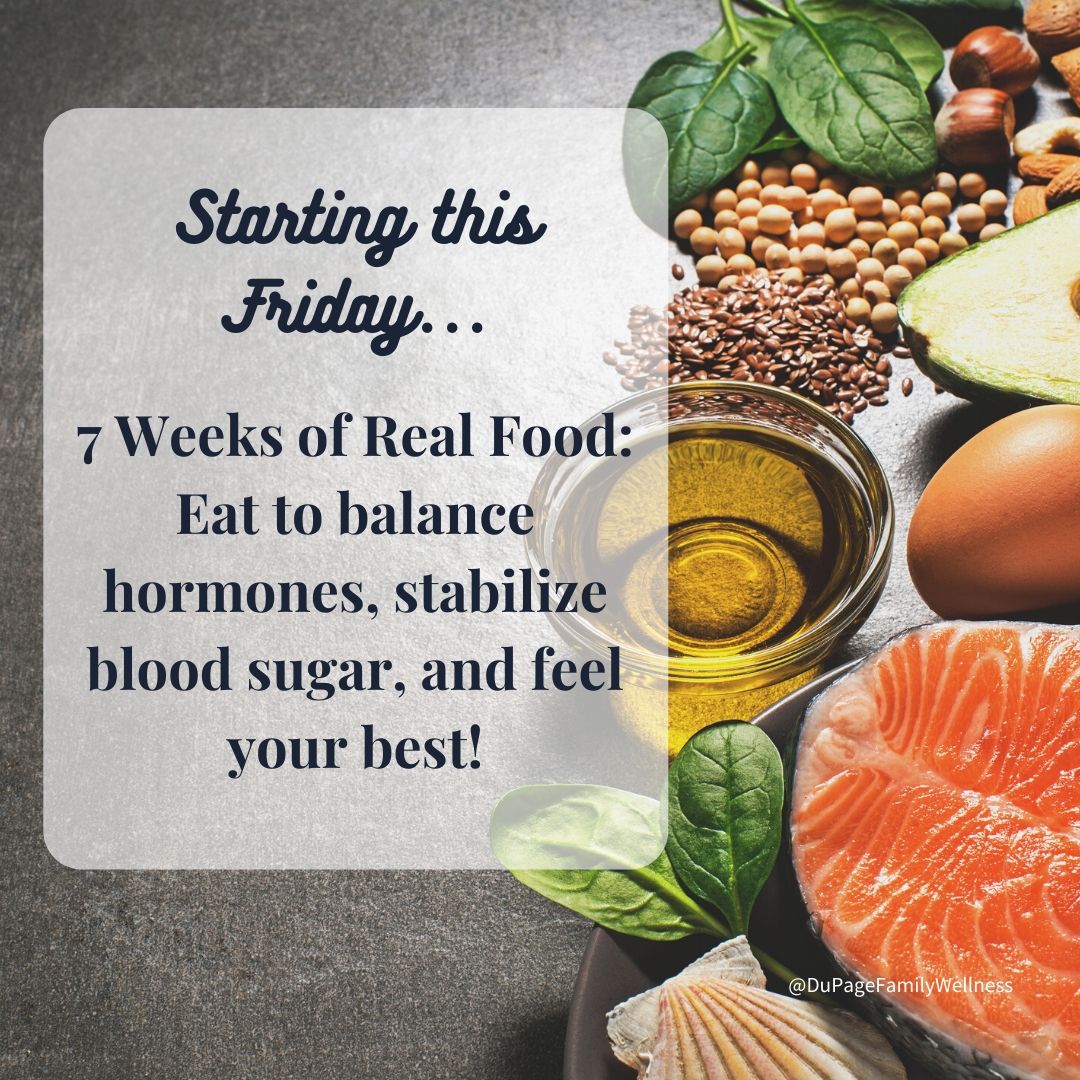 Are you ready to make some changes to start feeling great? Do you want to encourage your family to be healthy by setting a good example for them and teaching them life-long healthy habits? Are you thinking about becoming pregnant and want to prepare your body by giving it the most nutrient dense food possible?
If so, Dr. Jamie's program "7 Weeks of Real Food: Eat to balance hormones, stabilize blood sugar, and feel great!" is for you.
What to Expect
This online self-paced course is full of great information, sample meal plans, and shopping lists distributed through daily emails. It provides guidance on what foods to eat freely, what to limit, and what to avoid completely. All of the material will be given through DAILY emails. But you don't have to make these changes on your own!
Participants are invited into a community of like-minded individuals who are on similar paths to healing. We will connect weekly through optional zoom calls and an exclusive Facebook group. The community is where we will support one another, ask questions, & exchange ideas.
Throughout this "7 Weeks of Real Food", you will learn how to make LIFELONG changes to your diet so that you can improve your health and longevity. For less than $2/day, you can learn skills and form healthy habits that will help you to feel better for a lifetime!
Why Now?
⁠Most people are experiencing increased levels of stress in their lives today! Since stress wreaks havoc on your system, now would be a great time to support it through proper nutrition.
Your gut impacts literally EVERYTHING in your body! Investing in gut health will make a huge impact in your body. Your cycle, hormones, gut, skin, brain, and immune system will thank you!