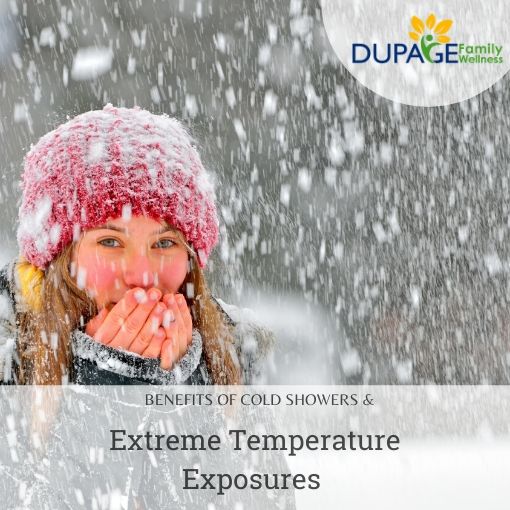 Here in the Midwest winter is definitely upon us, and the cold weather will not be going away any time soon. Many people do not enjoy this weather and prefer to hibernate inside during the colder months sipping on a warm drink by the fire or taking a hot bath. The last thing they want to do is to take a cold shower or embrace the cold in other ways!
Today I want to talk to you about the benefits of embracing the cold weather and engaging in extreme temperature exposures. You may be surprised to learn that practices like taking a cold shower have many health benefits.
I invite you to come into this discussion with an open mind, no matter how much you would prefer to live in a sunny, warm climate year-round!
Our Ancestors
If you have been following me for a while, you may know that I often look at how our ancestors lived as a guide. There is a huge discrepancy between how our ancestors experienced the weather and how we experience it. Our current society does not have the exposure to the elements that people did in our ancestors' time.