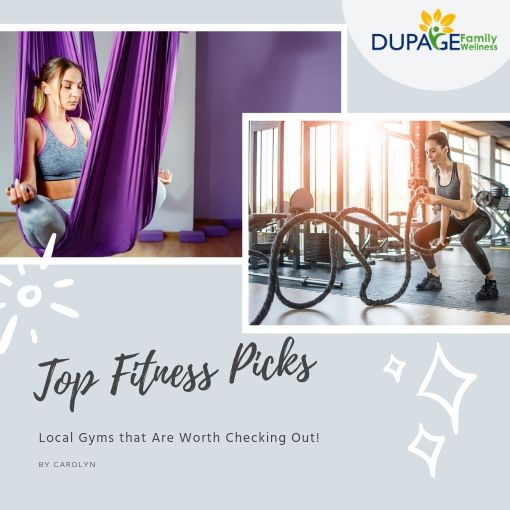 While I was an active child, I have never been a super athletic person. Working out and staying fit does not come easy to me. Because of this, it is especially important for me to find the right type of workout at the right kind of gym.
In the past I have tried places that did not give enough guidance, made me feel intimidated, or even shamed me for not keeping up. This was discouraging and at times dangerous. (Like the time I was told to just try a 60 lb deadlift, when they knew I had never lifted before!)
But I have also had a handful of incredible experiences. Though these experiences were very different in style, they had a few things in common. Both gyms provided adequate guidance, encouraged me to work at my own pace, and celebrate my achievements. The instructors created a nurturing, positive environment where it was safe to take risks and grow.
Two of the best gyms that I have found are H4 Fitness in Wheaton/Geneva and Mindful Movements in Glen Ellyn!
H4 Training
Nexus by definition is a means of connection between members of a group or things in a series; link; bond. To us the name Nexus truly defines what our small group training is all about and that is a bond and connection. -Hank, owner and trainer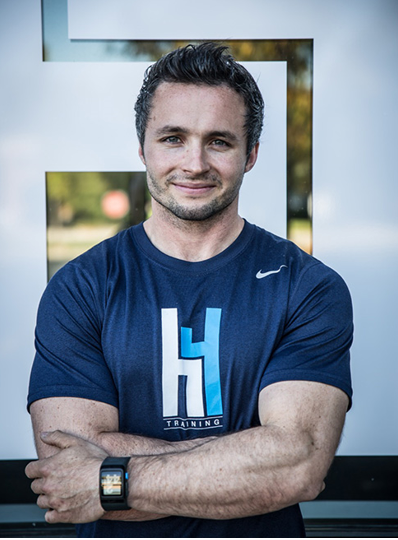 A friend invited me to do a trial membership at H4 Training a number of years ago. We signed up for the Nexus Training program which included 2 workouts a week in a small group setting, as well as an individual orientation.
When I went in for orientation, I remember signing a contract stating that I would not put anyone, including myself, down. This stood out to me, because while I would never say anything negative to someone else, my self talk was not as kind. This commitment to be encouraging would soon be put to test as I struggled to make it through the warm up.
As I attended the classes and got to know other clients my strength began to grow. And since they guaranteed that there would be one coach for every four participants, there was a lot of individual attention. The coaches were very encouraging, and you could tell they really care about their clients. Soon I was keeping up with the workouts and rotating through the circuits with more confidence. It was one of the best fitness experiences of my life!
*H4 Training currently has a 30 day free trial!
Mindful Movements
I also discovered an amazing yoga studio in Glen Ellyn. During a difficult season in my life, I began attending a restorative yoga class each week. It was a time for me to settle into my breath and connect with my body in an intentional way. The instructor was amazing, making me feel welcome, cared for, and seen.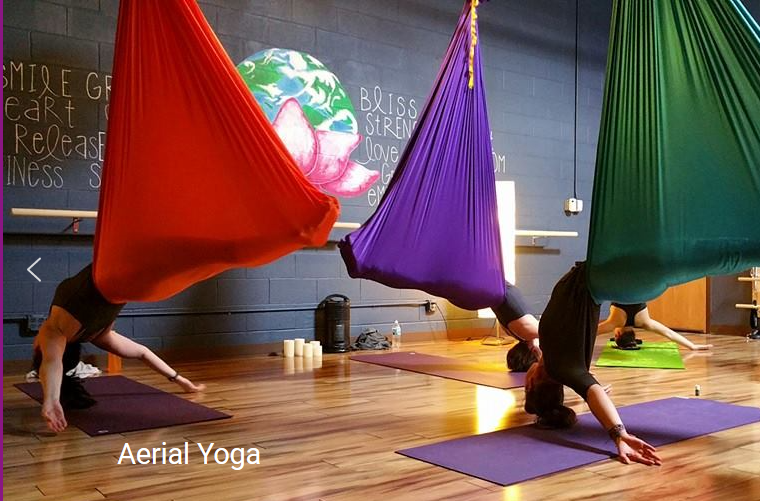 Eventually, I decided to try attend an aerial yoga class, where you use a silk hammock which is attached to the ceiling to achieve postures and movement. As I waited for the class to begin, I questioned why I was there! Could I really do this? Would I look like a fool? I was put to ease soon after the class started. The teacher was very encouraging and provided options for each level. It became a highlight of my week.
As a kid I enjoyed gymnastics, dancing, music, and theater. The creative has a special place in my heart. Perhaps that is why I enjoyed aerial yoga so very much. It was a fun safe way to explore creative movement in a nurturing environment!
*Mindful Movements currently has a 2 weeks for $20 special!

When we enjoy going to the gym, we are more likely to be consistent and achieve our fitness goals. Have you found a fitness routine that you love? We'd love to hear what works for you!
Carolyn
(Office Manager)
---