Need more motivation to begin eating real food and get healthy? This is what one of the participants from the last class had to say about her experience!
With Restart, I have lost almost 13 pounds. I really don't miss all the sugary foods that I was eating. I can't believe how much I enjoy eating my salads and veggies. I took away from this program, how important it is to forgive yourself if you do eat something, not on the program. Eat it, enjoy it and move on. I am motivated to stick with this way of eating since the program.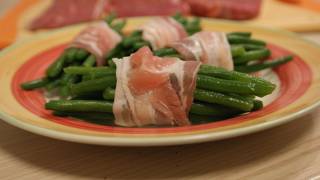 Yes, Bacon is allowed on RESTART! Eating Real Food can taste so good and we will give you some great tips and recipes!
This 5 week program to RESTART® your health begins this Monday from 7-8:30.
What is The RESTART® Program?
RESTART® is a 5-week program with a 3-week sugar detox built into it. Part nutritional class, part sugar detox, and part support group, it is a powerful and empowering combination for success!
Are You Ready?
Just like this recent RESTART® participant, you too will experience the side effects of the The RESTART® Program, which include (but are not limited to):
Weight loss
Better sleep
More energy
Boosted Immunity
Reduced cravings for sugar and starchy carbs
Mental clarity, calmness and even temperament
Reduced PMS and menopausal symptoms
An appreciation for the taste of REAL FOOD!
Click HERE to learn more or sign up!