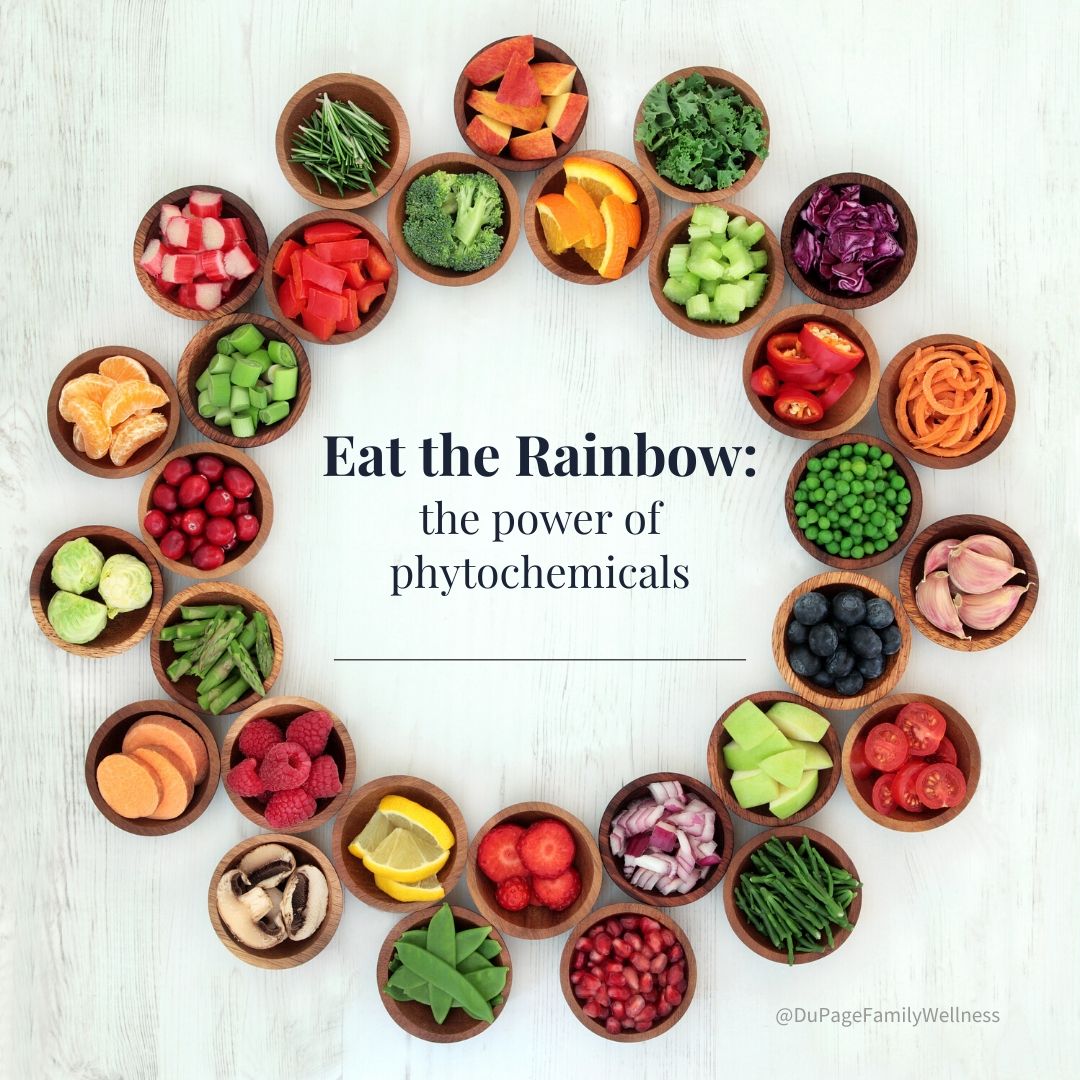 Most people know that vitamins and minerals support proper immune system function, but give little thought to the need for phytochemicals.
What are Phytochemicals?
Phytochemicals are naturally occurring compounds produced by plants. The beautiful colors of fruits and vegetables are derived from these chemicals, and they are known to have protective properties.
What do they do for the plant?
In addition to making the plants pretty, they have an important role in defending the plant against dangers. Phytochemicals act as the plants immune system protecting them from viruses, bacteria, fungi, and pests. Since plants can't run away or go to the doctor's office, they need phytochemicals help them stay healthy.
What can do they do for us?
According to Dr. Jeffrey Bland, there are many health benefits for us when we consume the phytochemicals in these plants. Bland explains that "when eaten by humans, (phytochemicals) have effects upon immuno-rejuvenation". This goes beyond simply supporting your immune system, and actually helps your immune system heal so it can function more effectively.
So what can you do with this knowledge?
To begin with see how many colors of veggies you can get on your plate today!! Then the next time you shop, be sure to pick a large variety of colorful fruits and vegetables to enjoy. It is fun to challenge yourself to buy at least three brightly colored vegetables each time you go to the store. Make sure that some of them are ones that you have never tried before. You will get all the phytochemicals from these plants and may find a new favorite!
It is amazing how our nutrition impacts our body. Our choices can not only support our immune system, but assist with immuno-rejuvenation!
You can learn more by listening to Dr. Bland speak with Dr. Hyman about immuno rejuvenation in the Doctor's Farmacy Podcast episode 105.

Dr. Jamie
---
#8essentials #RealFood