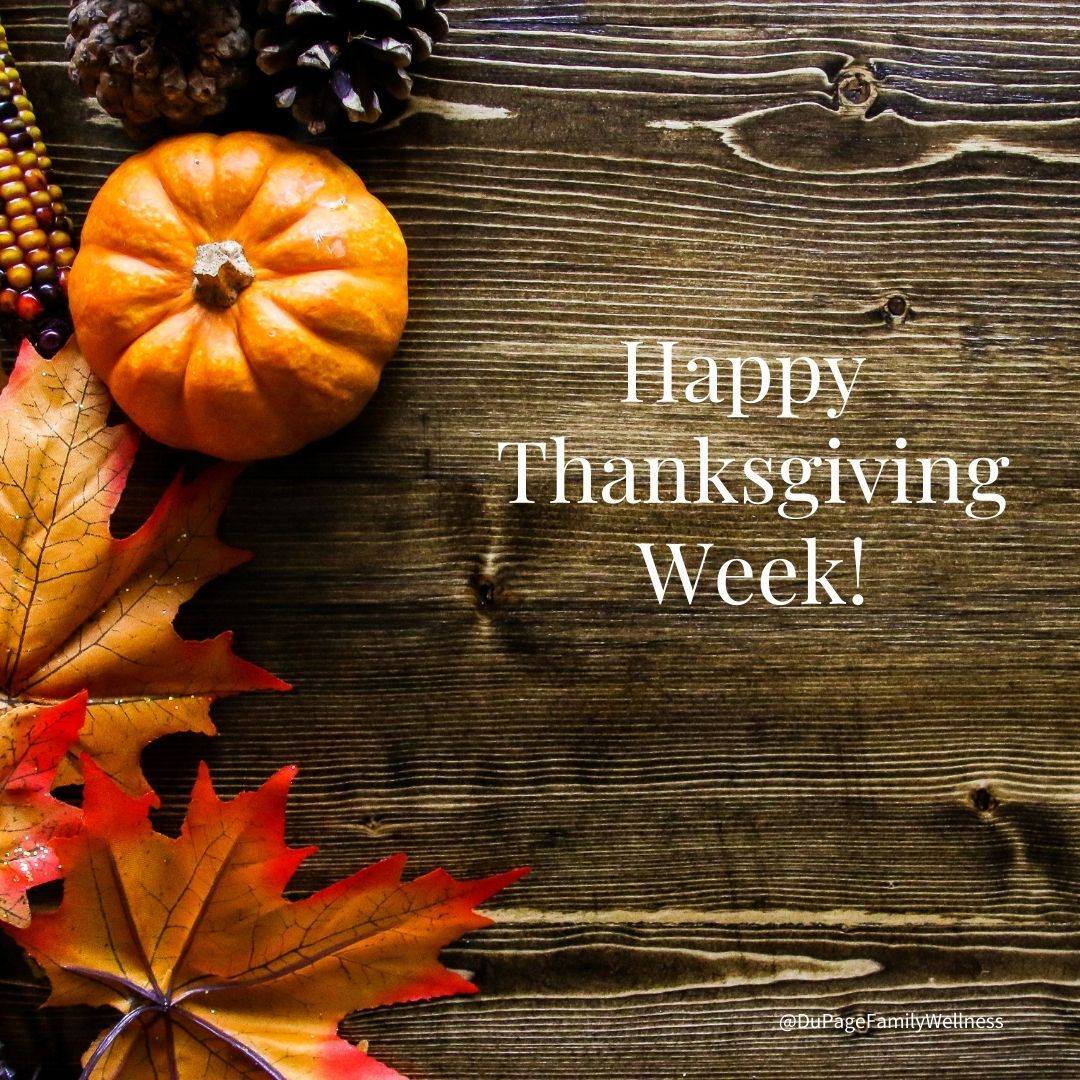 We at DuPage Family Wellness would like to wish you a Happy Thanksgiving week!
There are many things that typically make Thanksgiving special - time with loved ones, tasty food, and the focus on gratitude!
I don't know that any of us will have a traditional Thanksgiving experience this year, but the one thing we can do is choose to embrace gratitude. After all it is the one day of the year that our culture encourages us to pause and reflect on all we have.
There are so many benefits to developing a gratitude practice that I wanted to share our gratitude blogs with you once more.
I think you'll be surprised at how much we have to be grateful for even in the craziest of times!
Dr. Jamie
---