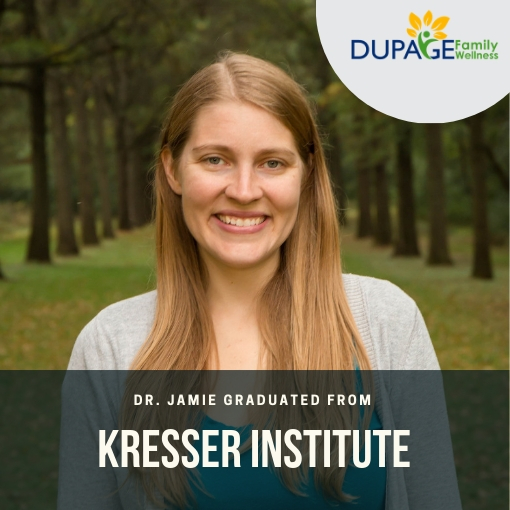 I am excited to announce my completion of the ADAPT practitioner training at the
Kresser Institute
. This was a year long training program in functional medicine.
As a functional medicine doctor it is my goal to help you get to the root of your health concerns and lead you into a higher level of wellness. While conventional medicine often focuses on treating symptoms of disease, functional medicine helps to uncover underlying problems. We honor the body as an interconnected whole, with a deep understanding of the impact that the environment has on an individual.

I look forward to working with you whether you are battling chronic issues, facing a new health concern, or simply want to enhance your body's ability to stay well. Give us a call if you are ready to take those next steps towards health. We will support your body's ability to heal through natural treatments such as dietary changes, nutritional supplements, stress management, sleep, etc. Together we can discover what may be holding you back and what a holistic approach to your health can do for you!
Going forward, I am especially excited to work with couples throughout their fertility journey. With functional medicine we can intentionally prepare for pregnancy, as well as support the body throughout the pregnancy and postpartum period. In addition, we can assist women, during any season of life to balance their hormones.
Dr. Jamie