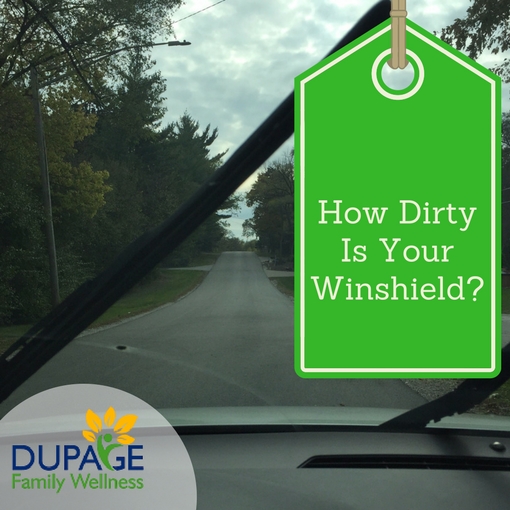 I heard an analogy recently that I loved. It is about bugs on a windshield. Basically the gist of it was that if you have a windshield that is full dirt, grime, and dead bugs, and one more bug hits your windshield, you won't notice it. On the other hand, if your windshield is crystal clear, one new bug stands out.
How does this relate to your health?
As you know, I am all about eating REAL FOOD. If a person eats the Standard American Diet (SAD) full of pizza, cheeseburgers, fries and soda, it is like the dirty windshield. Making one more poor food choice doesn't change the way that you feel.
As I convince patients to shift the way they eat to a real food diet full of a variety of fruits, veggies, nuts, seeds, and good quality meats, they are slowly cleaning their windshield. They often notice that suddenly, eating a candy bar or a few slices of pizza has a much greater impact on them than it used to. This is the windshield effect at work!