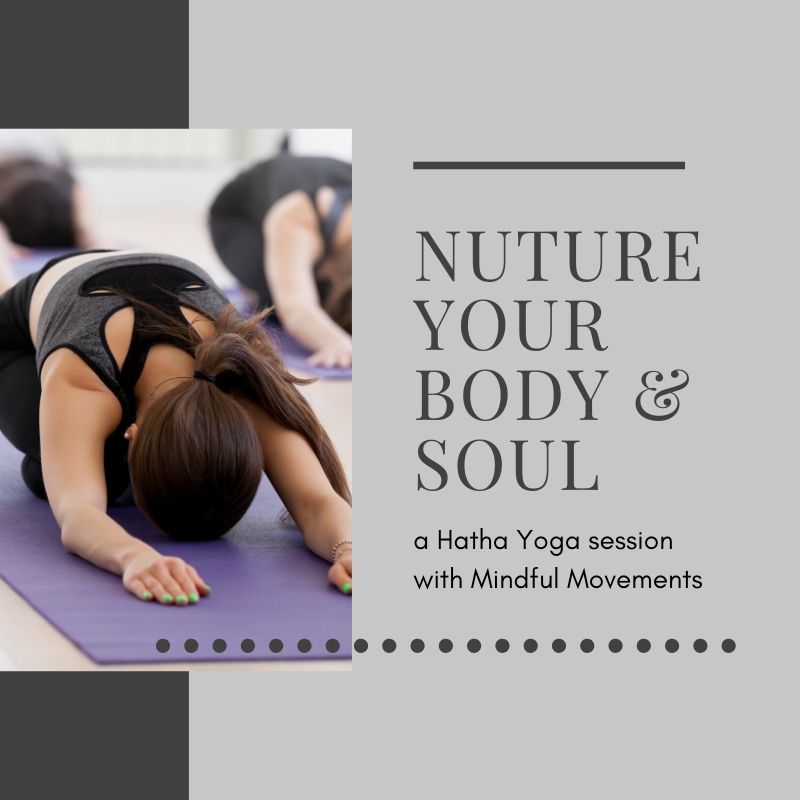 Mindful Movements is a premier movement studio specializing in yoga and Pilates. We are pleased to partner with them today to bring you a great virtual workout. You can do this class at your convenience in the privacy of your own home!
This 60 minute Hatha Yoga class is designed to nurture both your body and soul. Gentle poses and breathwork are incorporated in a way that decreases stress while increasing strength and flexibility.
Since exercise has been found to boost your immune system it is especially important to stay active these days. With the gyms closed, now is the perfect time to try something new.
We are grateful to Mindful Movements for sharing this opportunity with us.
*If you enjoyed this session, be sure to sign up for a virtual class with Mindful Movements!
Mindful Movements is a great place for both your physical and mental health. The instructors are very warm and encouraging. Exercises are modified to each client's abilities, so you get a work out that is right for you.
So, check out their special new client rates for virtual classes now until you have the opportunity to enjoy a class at their Glen Ellyn studio.
Dr. Jamie
---