As 2017 comes to a close, I wanted to take a few minutes to wish you a safe and happy holiday, and a joyous New Year! I hope 2017 treated you well, and that 2018 is even better!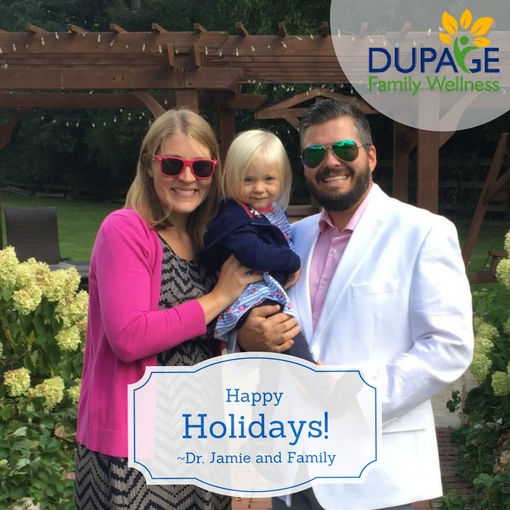 At the office, 2017 brought some exciting new changes. We did a big remodel, so thank you for pardoning our dust this summer. We also held our first set of Online Nutrition Bootcamp classes. If you missed these, the next one starts January 8, so stay tuned to learn more in the coming weeks. We truly appreciate all of you for your support over the years. We couldn't do what we do without our wonderful patients, friends, and family.
On a personal note, our family is excited to announce that Dr. Jamie is pregnant and we are expecting the new little one to arrive sometime around May 2018!
~Dr. Jamie, Dr. Jared, and Harper